New Limits On DACA Applicants & Renewals and Changes On the Horizon for H-1B Visa & Skilled Immigration Categories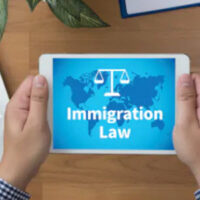 After the US Supreme Court declared the administration's rescission of the DACA program to be illegal, the Department of Homeland Security then announced that it would, altogether, cease processing new applicants; a move that one judge has already declared to be in violation of the US Supreme Court's decision. The administration also announced that renewals under the program would now be limited to one year instead of two.
Rumors have also circulated of significant changes on the horizon for H-1B visas and "merit -based" immigration, where the administration would seek to decrease the number of skilled workers that regularly come into the US and even broach issues it has regularly lost in court over in order to reduce the number of H-1B visas granted each year.
H-1B Visas & "Merit-Based" Immigration Plans
While President Trump has indicated that he plans to issue a series of executive orders on immigration, other sources have indicated that some legal advisors close to President Trump suggested taking the Supreme Court DACA opinion and simply replacing "DACA" with "skills-based immigration system" in order to come up with a viable solution. At the same time, approximately one year ago, reports indicate that those close to Trump already drafted an immigration plan that was never introduced in Congress and which was projected to throw approximately four million people off immigration waiting lists. Trump indicated that this plan would eliminate current categories – such as those that are based on employment and family-based preference categories – and replace them with a point-based system.
Many have remarked that this would result in fewer individuals in the highly skilled visa categories coming to the United States in accordance with the president already suspending the entry of foreign nationals on L-1 and H-1B visas until December 31, 2020.  In addition, although the administration has continued to lose in court over this issue, it is still expected to revise the definition of "specialty occupation" as well as "employer-employee" relationship for H-1B visas.
Other potential regulations coming are rumored to include:
Revising the definition of "specialized knowledge"
Revising definition of "employment"
Adjusting wages for L-1 visa holders
Rescinding the ability for spouses of H-1B visa holders to work
Reordering the H-1B lottery from highest to lowest salary via regulations
Reinterpreting how extensions beyond six years in H-1B status operate
Forcing foreign nationals to go through the labor certification process again
However, under the requirements of the Administrative Procedure Act, which was the driving force behind the administration's loss in the DACA fight, the administration could face significant challenges in terms of getting these proposed changes out for public comment in time to be finalized.
If You Have Any Immigration Legal Concerns, Contact Immigration Attorney Mark I. Cohen Right Away
If you have any questions or concerns about immigration issues, contact NYC immigration attorney Mark I. Cohen, Esq. today for assistance.
Resources:
cnn.com/2020/07/28/politics/homeland-security-memo-daca-rules/index.html
cdn.cnn.com/cnn/2020/images/07/17/2020-07-17.order.%5bdckt.97_0%5d.pdf
https://www.markicohenattorneynyc.com/immigration-and-customs-enforcement-found-to-be-violating-the-flores-settlement-by-deporting-minors/