New Child Victims Act Expands Statute of Limitations to Bring Child Sex Abuse Charges In New York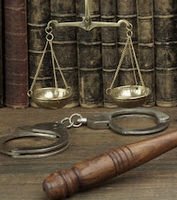 Since the #MeToo movement and allegations against Jeffrey Epstein have captured news headlines, a new law here in New York has also gained attention, as it provides alleged victims with additional chances to file criminal charges against their accusers here in New York.
Specifically, New York legislators passed the Child Victims Act this year, which expands the statute of limitations in charging perpetrators in child sex abuse cases, allowing victims additional opportunities and time to seek criminal charges and sue their abusers.
Significantly Expanding the Statute of Limitations
As a result of the law, child sexual assault survivors can now file criminal felony charges until they turn age 28 and  file civil claims before they turn 55. In addition, starting in mid-August, adult survivors will have one year to sue their abusers and any connected (negligent) facility, regardless of when the abuse occurred. Criminal laws are rarely-ever applied retroactively, which makes this state law so unique. Prior to now, New York had a more restrictive statute of limitations, whereby child sex abuse perpetrators could not be prosecuted more than five years after the alleged child sex abuse occurred and civil lawsuits had to be brought within three years of victims turning 18. In addition, any civil claims had to be brought by the time the victim turned 23.
Who Might Be Affected, And How?
New York's law will reportedly provide victims with additional time to discover and disclose histories of alleged abuse. According to statistics, most child sex abuse victims do not come forward until an average age of 52.
This new one-year window in New York could very well provide any alleged victims of Epstein with the right to come forward and, in addition to Epstein potentially being implicated, many believe that the law could revolutionize the ability for charges to be brought against the Catholic Church in New York. According to some state prosecutors, the law could bring on a "flood of litigation." According to reports, there was strong opposition to the bill from both the Catholic Church as well as insurance companies, who reportedly fear lawsuits and subsequent settlements. According to some, these opposing interests had close ties to the then Republican-controlled State Senate. Claims that the law could drive a number of institutions—including schools and community organizations—into bankruptcy lead to the bill foundering.
Contact Our New York State & Federal Criminal Defense Attorneys
If you have been charged with federal or state crimes, contact our experienced NYC criminal defense attorneys at the office of Mark I. Cohen, Esq. today to find out how we can help.
Resources:
cnn.com/2019/07/08/us/new-york-child-victims-act/index.html
democratandchronicle.com/story/news/politics/albany/2019/02/14/child-victims-act-four-things-know-new-law-new-york/2868643002/
nytimes.com/2019/01/28/nyregion/child-sex-abuse-victims.html?auth=register-email&register=email
https://www.markicohenattorneynyc.com/new-york-city-bill-goes-after-gang-database-used-by-nypd-to-arrest-people/