Man Who Stole a Bike Worth $11,400 From a Forest Hills Bike Shop Risks Spending Up to 7 Years in Prison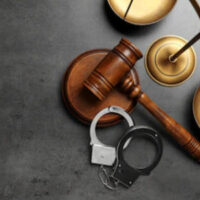 According to a post on the New York Daily News website, a man stole a bike from a bicycle shop in Forest Hills, Queens, on October 26, 2020, around 6:30 p.m. According to the police, the suspect posed as a customer and told workers at the bicycle shop that he wanted to take the bike out for a ride before riding away with it and never returning. The bike the man in question rode away with was worth $11,400. On November 17, 2020, the NYPD 112th Precinct released images of the suspect on a Twitter post so that the public can help with locating him.
Grand larceny, the crime the suspect is accused of, is one that law enforcers do not take lightly. Such a crime can ruin the life of anyone found guilty, and any person guilty of grand larceny is justified to feel scared.
The suspect in question, if found guilty, will be charged with committing grand larceny in the third degree, and he could spend up to 7 years in prison.
When Is a Person Guilty of Grand Larceny in the Third Degree?
In NY, a person is guilty of grand larceny in the third degree if they steal property worth more than $3,000 but less than $50,000. If a person steals an automated teller machine or contents (ATM) of an ATM, they are also guilty of grand larceny in the third degree.
In New York, you commit a class D felony when you commit grand larceny in the third degree.
The man who stole the bike will be charged with grand larceny in the third degree because the property he stole is worth between $3,000 and $50,000 (In this case, $11,400).
What Might Happen Once the Man Is Found Guilty of Grand Larceny in the Third Degree?
Grand larceny in the second and first degree hold more severe consequences than grand larceny in the third and fourth degree. However, you should not take this class D felony lightly. Once the police catch up with the suspect and the court finds him guilty of stealing the $11,400 bike, the man could spend up to seven years in jail.
In case the man is a non-predicate felon, meaning that he does not have a previous felony within ten years, the court will have leeway with his sentence. For example, if the man proves that he;
is of a decent character and
made an understandable mistake, the court can decide to sentence him to probation only.
Nonetheless, to convince the court to exercise leniency, the man will need to work with a qualified grand larceny attorney.
In contrast, if he is a predicate felon, he cannot escape being imprisoned for at least 2 to 4 years. There is no fixed minimum sentence for non-predicate or first-time offenders.
If You Have Been Accused of Grand Larceny and Need Help With Your Case, Contact NYC Grand Larceny Attorney Mark I. Cohen.
To work with a qualified NYC criminal attorney who can help you secure the best deal, contact Mark I. Cohen, Esq., today to receive proper legal representation.
Resource:
nysenate.gov/legislation/laws/PEN/155.35
https://www.markicohenattorneynyc.com/understand-some-basics-on-new-york-orders-of-protection/