Latest Data Released On NYPD Police Misconduct Reveals Shocking Pattern of Wrongful Arrests & Corruption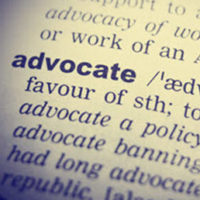 According to newly-released data, there have been close to $40 million in settlements paid to victims of police misconduct (and wrongful arrest) here in New York City thus far, reflecting an increase of more than 50 percent since this same time last year. In 2018, the city paid out a reported $230 million total for NYPD misconduct.
The biggest settlement paid out thus far was in connection with the "Bronx Rapist" fiasco, which involved the wrongful arrest and conviction of a man who ended up spending eight years in prison before he was exonerated. A number of other settlements were the result of lawsuits brought in connection with alleged assault, excessive force, wrongful imprisonment, malicious prosecution, and wrongful arrest.
NYPD's Use of Force & Blatant Rejection of Reform
According to one report published by the Department of Investigation, corruption still plagues the NYPD in large part because it continues to reject any and all reforms suggested by its own Inspector General's Office (OIG). Part of this involves failing to fire or even punish officers who have been successfully sued for misconduct dozens of times.
In addition, the department routinely fails to report use-of-force incidents. According to that same report, the OIG specifically that NYPD's use of force policy was "vague and imprecise" and its training programs did not focus on de-escalation. In addition, even when there was obvious evidence of excessive force used, the NYPD frequently failed to impose discipline. This has arguably contributed to the department's issue involve chokehold cases: According to the report, OIG reviewed 10 chokehold cases and found that, in nine out of 10, the Civilian Complaint Review Board recommended Administrative Charges, but every time, the NYPD recommended lesser penalties or no discipline at all.
While the department has launched a small-scale pilot program to test the use of body-worn cameras in an effort to increase accountability, officer discretion regarding when to activate the cameras and a lack of compliance (as well as blatant efforts to purge footage) significantly interfered with the program's ability to actually effectuate change, and the OIG found routine violations of NYPD's own written policies when it came to these cameras. 
Contact Our New York City Criminal Defense Attorneys
A number of individuals in New York have had their lives destroyed by the NYPD as a result of blatant civil rights violations; violations that should result in evidence against individuals being thrown out in court during a criminal trial. If you have been accused of a state or federal crime here in New York, contact our NYC criminal attorneys at the office of Mark I. Cohen, Esq. today to find out how we can help.
Resources:
nyc.gov/assets/doi/press-releases/2019/April/08OIGNYPDAnnualReport04-01-19.Release.pdf
nyc.gov/assets/law/downloads/excel/NYPD%20Alleged%20Misconduct%20Matters%20commenced%20in%20FY%202015-2019.xls
gothamist.com/2019/07/31/police_misconduct_lawsuits_taxpayers.php
https://www.markicohenattorneynyc.com/state-supreme-court-rules-that-social-media-companies-must-turn-over-private-content-to-defense-team/