Justice Department Charges COVID-19 Small Business Loan Applicants with Fraud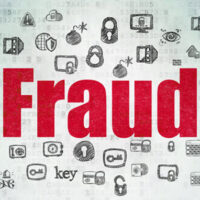 In September, the Justice Department charged almost 60 people – including several here in New York – with trying to steal almost $200 million from the Paycheck Protection Program under the Coronavirus Aid, Relief, and Economic Security (CARES) Act, which was put in place to help small businesses cover essential expenses such as utilities and payroll during the pandemic. According to the department, out of the total more than five million loans distributing more than $525 billion, a number of businesses, organizations, and individuals who applied for and received loans in amounts ranging from $30,000 to approximately $24 million instead used them to purchase luxury items for themselves. The department also claims that, in some cases, large coordinated criminal rings were involved with stealing and laundering large sums of money from the program, including two men arrested in Buffalo, New York who were charged with trying to steal more than $7.5 million.
And yet the program faced a number of problems and complications from the get-go, leading to fraud charges being brought just weeks after it began, and inevitably raising questions about whether there was confusion for both officials and applicants concerning what did and did not qualify under the program, including what officials even considered to be a "small business."
Questions Surrounding How Loan Recipients & Suspects Were Selected
Specifically, a number of questionable companies who received the loans were never scrutinized by the department, including large publicly traded companies, contentious borrowers, financial firms that manage funds for some of America's wealthiest families, large lobbying firms, several companies associated with President Trump's friends and lawyers, large banks (who then favored their existing customers and employees in distributing the loans), and others.  A number of small business advocates and lawmakers argued that not only did these companies not technically qualify as "small businesses," but that the funds were diverted from actual small businesses in need in order to make already-wealthy companies wealthier.
In some cases, these funds have also already been publicly acknowledged as being misused: According to JPMorgan Chase, which distributed almost $30 billion in loans associated with the program, after favoring their own customers and employees in distributing the loans, a number of those same individuals then misused the federal aid funds. Still, no arrests have been conducted in connection with the alleged fraud.
The Department Has Just Gotten Started: Will This Become a White Collar Crime Witch Hunt?
According to reports, the department's criminal division has frozen or recovered approximately $30 million in what it has identified as fraudulently-obtained assets, and it continues to seize and liquidate additional assets purchased using the program's funds. Law enforcement officials have indicated that the end is nowhere in sight in their campaign to investigate and prosecute those who used the program to defraud the government, and they are working with the IRS, Postal Service, Small Business Administration, and Treasury Department to "gather and analyze data from the loan applications" in order to look for red flags. Details concerning how they plan to do this while also ensuring that they abide by our civil and constitutional rights have not been provided.
If You Have Any Questions or Concerns About Fraud or Other Criminal Charges Here In New York, Contact NYC White Collar Defense Attorney Mark I. Cohen
If you have any questions or concerns about fraud or white collar criminal prosecutions here in New York, or any questions about criminal charges and your civil rights, contact NYC criminal attorney Mark I. Cohen, Esq. today.
Resource:
nytimes.com/2020/09/10/us/politics/ppp-fraud-coronavirus.html
https://www.markicohenattorneynyc.com/new-york-isnt-close-enough-to-fully-decriminalizing-sex-work/