Governor Andrew Cuomo Directs New York State Hate Crimes Task Force To Help Investigate Anti-Semitic Attack In Flatbush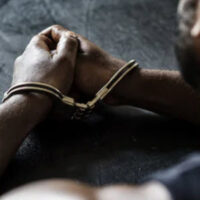 On July 16, 2021, the Flatbush Shomrim Safety Patrol shared a video of two people abruptly attacking another person who was walking on a sidewalk behind a bush. According to the Safety Patrol, the victim seen being beaten and robbed in the video is a man who was headed to a synagogue. A day after, on July 17, 2021, New York Governor Andrew Cuomo announced that the New York State Hate Crimes Task Force would help investigate the anti-Semitic attack.
The New York City Police Department said that a 41-year-old man reported that he was walking when two men approached him and repeatedly punched him in the face, causing laceration and pain shortly after 5:45 a.m., on Friday, July 16. According to the police, the two suspects ran away with the man's personal bag. The bag contained the victim's religious belongings, and some of those items were found not far from the scene of the attack.
Governor Cuomo was outraged to once again learn about an anti-Semitic attack in the state of New York. According to the Governor, beating and robbing a Jewish man on his way to a synagogue is sickening. In his statement, Governor Andrew Cuomo apologized to the Jewish community of New York and assured every Jewish living in New York that the state is strongly behind them. Additionally, the Governor assured the Jewish community of New York that the fight against such attacks is not going to stop until after the hate plague has been eliminated.
The New York State Hate Crimes Task Force
The New York State Hate Crimes Task Force was created in 2018 to address the increase in bias-motivated violence, threats, and harassment throughout New York State. The Task Force is run by the State Police, with the help of the Division of Criminal Justice Services and the State Division of Human rights. The primary duties of the Task Force are preventing, investigating, and monitoring Hate Crimes and Violations of Human Rights Law.
What Is a Hate Crime?
According to the NY Penal Law, a hate crime or bias incident is any unlawful act motivated in whole or part by a group's, person's, or place's relation with a particular sexual orientation, ancestry, age, gender, national origin, disability, ethnicity, religion, race, and color as defined by the Commanding Officer of the NY State Hate Crimes Task Force.
New York restricts hate crime charges to situations where individuals select a victim for specific types of offenses, including but not limited to;
Rape in the first-degree
Unlawful imprisonment
Assault in the first, second or third-degree
Menacing in the first, second, or third-degree
Stalking
If convicted of a hate crime, you risk facing harsh consequences. Depending on the specifics of your case, you may end up in jail and/or paying monetary fines. Some hate-crime convictions even lead to life imprisonment. Due to the harsh consequences associated with hate crimes, you need to work with a skilled criminal defense attorney if you currently stand accused of committing a hate crime.
If You Are Currently Under Investigation Because of Allegations of a Hate Crime, You Need an Attorney To Help You Protect Your Rights
For help with your hate crime case, contact experienced NYC criminal defense attorney Mark I. Cohen, Esq., today.
Resource:
nbcnews.com/news/us-news/n-y-gov-andrew-cuomo-directs-hate-crimes-task-force-n1274277