Fraud Defense in New York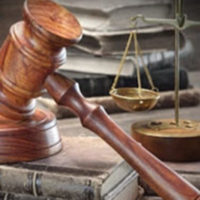 The founder of an organization called "Students for Trump" was recently found guilty of wire fraud here in New York, and the story has captured news headlines of late. He allegedly claimed to be an attorney with 15 years of experience in corporate and patent law, and provided legal services to a number of clients, even though he had never even been to law school, and was in fact an undergraduate student in North Carolina at the time. He could now face up to 20 years in prison as a result.
What Is Wire Fraud?
The crime of wire fraud requires that a defendant willfully and knowingly conspires to commit wire fraud, or a "scheme and artifice" to defraud and or obtaining money and property "by means of false and fraudulent pretenses, representations, and premises," cause to transmit in interstate commerce, writings for the purpose of executing such a scheme.  This includes making false representations about one's own qualifications as well as any associated entities, such as personal companies, and in doing so, fraudulently inducing others to pay you.
New York Case
In this case, the defendant, John Lambert, and those he worked with allegedly created a website called "Headline Consulting," which provided freelanced services in Manhattan, New York. He indicated that he (going by the name "Eric Pope") and his partner (another fictitious individual going by the name "Gregory Shapiro") were experienced attorneys who had attended elite law schools and provided legal advice to these clients in exchange for money. According to the complaint filed by the FBI, he advertised that he and the company had thousands of clients and protected hundreds of millions of dollars for those clients, which included working on thousands of successful corporate cases.
Lambert was caught in connection with the services he provided to a credit victim with respect to resolving issues with that victim's credit report. These services included making contact with the relevant credit reporting agency and potentially filing a lawsuit and secure an out of court settlement with that agency. According to the complaint, the victim paid Lambert out of funds withdrawn from their 401(k), and was denied a job due to the employer's inability to pull their credit. Lambert then allegedly stopped responding to the victim, but continued to take jobs that were posted on a freelance platform by numerous companies, and allegedly made a number of similar fraudulent representations regarding his experience and background.
Contact Our NYC Fraud Defense Attorneys to Find Out More
If you find yourself defending against fraud charges, you need an experienced criminal defense attorney, and one who has defended a number of clients in white collar defense cases. Contact our experienced NYC criminal attorneys at the office of Mark I. Cohen, Esq. today to find out more.
Resources:
justice.gov/usao-sdny/press-release/file/1154786/download
nydailynews.com/new-york/ny-students-for-trump-founder-guilty-20190806-uvtska53qrb33fq4u7jm6jkfmm-story.html
https://www.markicohenattorneynyc.com/latest-data-released-on-nypd-police-misconduct-reveals-shocking-pattern-of-wrongful-arrests-corruption/