Filing False Police Reports in New York: Proposed Law Could Make Doing So, in Specific Situations, a Hate Crime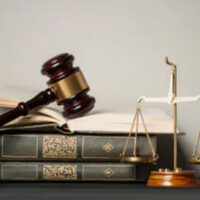 On May 25, 2020, Amy Cooper, a white woman, made a false report to the police when she called 911 on Christian Cooper, a black man. Christian, a birdwatcher, asked Amy to leash her dog because she was in the Ramble. Individuals walking with dogs in the Ramble are always expected to leash their dogs. Instead of leashing her dog, Amy called 911 and told them that an African-American threatened her and her dog.
Christian took a video of the entire incident, and in the video, it is evident that Amy made a false police report since there is no proof of any threat in the video. The video grabbed the attention of many, with the majority accusing Amy of racism. Amy Cooper lost her job and surrendered her dog for a while before getting it back. On October 14, 2020, Amy Cooper and her attorney appeared before the court. The case was adjourned to November 17, 2020.
Following the May 25 incident, a bill was proposed to make it a hate crime to provide the police with a false report claiming that someone from a protected group is engaging in criminal activity.
What Are Hate Crimes?
A hate crime is one motivated either entirely or partly by an individual's;
Race
Ethnicity
Gender
Disability
Age
Sexual orientation
National origin
Sometimes hate crimes are not directed to one person. Hate crimes can also involve groups of people.
Crimes involving destruction, violence, and intimidation based on prejudice and bias are not uncommon in New York. These crimes damage victims, with many of them suffering both physically and emotionally.
There needs to be enough proof for a court to find a person guilty of a hate crime. For example, a person is guilty of a hate crime when the court finds that;
their intentional decision to commit a crime against someone or a group of people was based on their perception regarding specific attributes that define the victimized person or group. Even if a person's perception is correct, they will still face charges of hate crime.
Penalties of Hate Crimes
Federal penalties for these types of crimes are outlined in 18 U.S. Code Section 249. According to the law, any person who intends to cause or causes bodily harm to another using a dangerous weapon, fire, and other means shall be;
jailed for not more than ten years.
fined or
fined and imprisoned
If a criminal act results in death, the guilty party could be jailed for life, fined, or both. If the crime involves kidnapping or sexual abuse, a person could also be jailed for life, fined, or both.
Individuals charged with committing hate crimes are usually punished for underlying crimes, such as homicide and hate crimes.
If You Are Currently Under Investigation Because of Allegations of a Hate Crime, You Need an Attorney to Help You Protect Your Rights.
You are innocent until proven guilty. Therefore, no matter how tough your case seems, reach out to receive the help you need. Contact experienced NYC criminal attorney Mark I. Cohen, Esq., today.
Resource:
nyc.gov/site/nypd/stats/reports-analysis/hate-crimes.page
https://www.markicohenattorneynyc.com/the-collapse-of-your-ponzi-scheme-could-mean-spending-the-rest-of-your-life-in-jail/