Federal Judge "Slaps Down" USCIS in H-1B Visa Rejection, Opening The Door to Employers & Others Challenging Arbitrary Immigration Decisions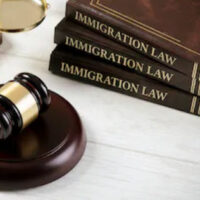 In March, a federal judge ruled that US Citizenship and Immigration Services (USCIS) illegally denied a H-1B petition submitted by an employer company. This is the very first decision whereby a federal judge has found that an interpretation by the agency was not entitled to deference, and will arguably now allow a number of employers to more easily obtain H-1B visas for foreign professionals to work in US specialty occupations and challenge similar immigration decisions made by federal agencies.
Background Of The Case
The plaintiff company filed an H-1B petition for a quality engineer position and recommended a particular foreign professional for the position, providing specific details as to why, and including a letter supporting the petition for that individual, who had a master's degree in mechanical engineering. In response, USCIS issued two requests for evidence, focusing on the description of the position, which indicated that a bachelor's degree or higher in mechanical engineering, computer science, or a related engineering field was required for the work. The company submitted significant supporting materials in response to USCIS' request for evidence; specifically, hundreds of pages of material, including professional position evaluation reports from experts. However, USCIS dismissed this evidence and rejected the petition under the reasoning that the position could be filled by someone with a degree in more than one discipline and not just mechanical engineering, prompting the company to sue.
The Lawsuit & Decision: Agencies Like USCIS Cannot Arbitrarily Deny Visa Petitions
In the lawsuit, USCIS argued to the court that its interpretation was reasonable and entitled to what is known as Auer deference, which essentially dictates that when the courts are reviewing federal agency actions, they must yield to the agency's interpretation of the regulation if the agency has promulgated that regulation. However, the June 2019 Kisor Supreme Court decision changed when and how courts can defer to federal agency actions. Specifically, courts cannot afford this type of broad deference any longer unless the regulation is genuinely ambiguous. In other words, if there is no uncertainty, then the courts must simply look at what the regulation dictates and give it effect, otherwise, it would essentially be allowing the agency to create an entirely new regulation with each petition decision it makes.
There is no question that the Kisor decision played a major role in the federal court rejecting USCIS' reasoning behind the H-1B petition rejection. Prior to Kisor, courts frequently deferred to agencies' interpretations of their own regulations unless there were clear, egregious errors in plain sight. However, Kisor limited the application of deference to well-reasoned agency policy and provided the courts with the ability to dig deeper and look more closely in order to recognize when an agency action should instead be set aside because it is "arbitrary and capricious" under the Administrative Procedure Act. In this case, USCIS' decision was arbitrary and capricious in part because it completely failed to address the voluminous evidence submitted by experts in response to the requests.
As a result, if USCIS follows the decision, the courts will no longer automatically "rubber stamp" agency interpretations, and that means no longer simply accepting the many rejections that USCIS makes when it comes to immigration decisions like those involving H-1B petitions. There is no question that this decision will limit the ability of USCIS to use nonsensical distinctions to deny H-1B petitions by relying on a number of justifications. This provides employers with the ability to push back hard in order to obtain this type of visa for a foreign professional.
Contact A Federal Immigration Attorney for Assistance
If you have any questions or concerns about a H-1B visa or any other immigration application, petition, or issue, contact NYC immigration attorney Mark I. Cohen today.
Resources:
law.cornell.edu/uscode/text/5/706
oyez.org/cases/2018/18-15
forbes.com/sites/stuartanderson/2020/03/09/judge-slaps-down-uscis-in-significant-h-1b-visa-court-case/#645b81654307
https://www.markicohenattorneynyc.com/u-s-supreme-court-allows-public-charge-rule-to-go-into-effect-for-green-card-applicants-what-this-means/