Federal Department of Justice Proposes Drastic Changes to Defendants' and Immigrants' Rights Due to Coronavirus Emergency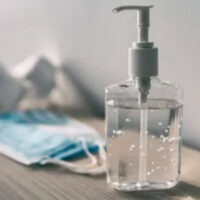 According to a new report released by Politico in March, the federal Department of Justice requested that Congress pass legislation allowing for significant new powers in the wake of the coronavirus; powers that would suspend a number of criminal defendants' constitutional rights, allowing justices to indefinitely hold people without trial, as well as restrict asylum claims.
Specifically, the department wants to allow the following:
Suspend Habeas Corpus
The US attorney general would be able to ask the chief judge of any district court to stop court proceedings whenever the court is fully or partially closed due to an emergency situation or natural disaster. This would include "any and all statutes or rules of procedure affecting pre-arrest, post-arrest, pre-trial, trial, and post-trial proceedings," which includes criminal, juvenile, and all civil processes and proceedings.
The legislation would essentially suspend habeas corpus indefinitely until the department considers the emergency to be over. What makes it especially terrifying is that it would affect pre-arrest, which essentially means that you could be arrested and never brought before a judge until the department decides that the emergency is over.
Suspend Statute of Limitations On Criminal Investigations
Congress would suspend the statute of limitations on all criminal investigations and civil proceedings until a year after national emergencies end.
Dictate That Video Teleconferencing Could Be Used to Arraign a Defendant
The Federal Rules of Criminal Procedure would be amended to require defendants to appear at hearings via videoconference instead of in-person without first requiring their consent.
Immigrants That Test Positive for The Coronavirus Cannot Qualify for Asylum
According to other reports, the department asked Congress to ban any immigrants who test positive for the coronavirus, as well as anyone from the travel ban list from qualifying for asylum. The administration has already cited the coronavirus as a reason to bar any lawful permanent residents and non-citizens from entering the U.S. along the northern and southern borders, which affects asylum seekers. Officials have instead been directed to turn them away at the border rather than take them to a detention center, where their claims would otherwise be processed.
Increase Fraud Prosecutions
Meanwhile, the administration also announced that it would increase prosecution of any and all fraud crimes associated with the coronavirus, such as companies accused of claiming to sell cures or collect donations, false websites designed to steal payment information, etc. Each U.S. Attorney has been directed to appoint a Coronavirus Fraud Coordinator to serve as legal counsel for the federal judicial district on all issues related to the coronavirus, including directing the prosecution on any related crimes. Indeed, the department is already taking action against a company accused of coronavirus fraud.
If You Have Questions or Concerns, Contact New York Defense & Immigration Attorney Mark I. Cohen
If you have been charged with a federal crime, or have any questions related to immigration or your civil rights, contact New York criminal attorney Mark I. Cohen, Esq. today to find out how we can help.
Resources:
thehill.com/policy/national-security/488929-justice-department-takes-first-federal-court-action-against
saratogian.com/news/dept-of-justice-covid–fraud-will-be-prosecuted/article_b3fa4316-6b00-11ea-a185-37fa3945c5e6.html
politico.com/news/2020/03/21/doj-coronavirus-emergency-powers-140023
https://www.markicohenattorneynyc.com/current-criminal-cases-examining-under-what-circumstances-dna-can-be-taken-by-deception-without-a-warrant/