Does New York's Ban of the Gay and Trans Panic Defense Violate Citizens' Due Process Rights? That May Soon Be Decided in Court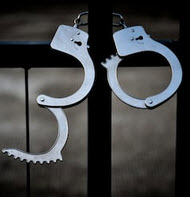 We have previously discussed New York's ban of what is known as the "gay and trans panic defense," which prohibits a defendant from using a particular defense during a criminal trial in effort to mitigate their culpability in a murder case. A number of criminal defense advocates have now raised concerns about how the ban is technically worded and whether it violates criminal defendants' right to due process by essentially limiting their ability to raise particular defenses at trial and/or in entering plea-bargains, and this may soon be litigated in court.
History of the Defense in New York
There is no question that the defense has a controversial background and was even originally listed as a psychiatric disorder. While never officially offered as a viable defense, it has been used in the plea-bargain process and in some cases here New York, where activists for transgender victims have argued that in some murder cases, juries have provided mitigated sentencing for defendants who claimed that they acted out of emotional disturbance upon realizing that the victim was gay or transgender.
When New York recently banned the ability for defendants to use the defense, it cited its discriminatory attitude and effect on the legal system; arguing that it reinforces the idea that gay and transgender individuals do not matter as much and violence against them is justified. However, a number of criminal defense advocates indicated that they were concerned that any legislative prohibition of defenses violates the due process clause of the Constitution, which provides that every individual has the right to present evidence indicating that their actions were excused, justified or mitigated in some way (even though at the heart of the defense is an abhorrent, homophobic and transphobic sentiment). This is because states simply cannot infringe upon an individual's ability to present their own defense. While abhorrent, criminal defense advocates argued that this particular action was not the appropriate way to correct a deep-rooted societal issue.
How Would the Court Rule?
As a result, the ban may very well be challenged in court on constitutional grounds, and while the US Supreme Court has upheld the right for criminal defendants to have a meaningful opportunity to present a complete defense, legislatures also have the right to qualify this right; for example, the right to claim self-defense by using lethal force includes a duty to retreat; in addition, no defendant can claim that they committed a crime simply because they did not know it was a crime; and defendants cannot claim that they did not know the age of a victim in responding to a rape charge.
When determining whether a state can limit the defense under the due process clause, the Court has held that it comes down to whether the law "offends some principle of justice" that is "rooted in our traditions so as to be fundamental." The Court also looks at balancing society's interest against the accused and to what extent a particular action within the purview of the legislative branch.
Contact Our NYC Criminal Defense Attorneys with Any Questions
If you have been accused of a violent crime here in New York, contact our experienced NYC criminal attorneys at the office of Mark I. Cohen, Esq. to find out how we can help.
Resources:
law.com/newyorklawjournal/2019/08/02/new-york-eliminates-a-criminal-defense-a-due-process-violation/
washingtonpost.com/news/morning-mix/wp/2016/04/04/the-islan-nettles-killing-what-the-trial-means-to-a-transgender-community-anxious-for-a-reckoning/
https://www.markicohenattorneynyc.com/latest-data-released-on-nypd-police-misconduct-reveals-shocking-pattern-of-wrongful-arrests-corruption/