Discovery Laws Change In New York, In Spite of Evidence of Prosecutorial Misconduct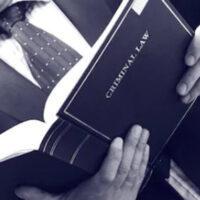 Prosecutors in the Manhattan U.S. Attorney's Office recently came under fire by one U.S. District Judge after they were caught violating state discovery laws; specifically, failing to hand over evidence favorable to the defense in the case brought against Ali Sadr Hashemi Nejad, who was accused and convicted of fraud, money laundering, and violating US sanction laws against Iran. This behavior ultimately resulted in the case against Sadr being dropped; an extraordinarily rare outcome; especially given that a conviction had already been secured. Judge Alison Nathan ordered prosecutors to provide a list of evidence withheld during the trial and to identify which prosecutors were specifically responsible for the conduct, implying that there could also be sanctions for prosecutorial misconduct involved.
Some have argued that, had the truth been told from the outset by the government in the case against Sadr, the court would have suppressed the search warrant returns and there never would have been a trial in the first place. In addition, these same prosecutors were previously accused of violating similar evidence-sharing rules in other cases, including in the government's case against Michael Flynn.
However, it is even more important to note that the New York legislature made changes to New York's new discovery laws that were just put in place in 2019 (in addition to making changes to other reforms, such as increasing the number of qualifying offenses for which monetary bail may be set) in response to a number of pressure campaigns from special interests, and these changes went into effect on May 3, 2020. Some of them could hinder the ability for the defense to obtain information vital to building its case in a timely manner, as we discuss below:
More Time for Prosecutors to Provide Discovery
The changes expand the number of calendar days that a prosecutor has from a defendant's arraignment date to provide discovery from 15 to 20 if the defendant is in custody and 35 calendar days if they are not in custody. The changes also allow prosecutors to tack on an additional 30 days by filing a motion (in addition to the extension that they can already receive due to having to handle "exceptionally voluminous material").
Clarification for What Justifies an Extension
The changes clarify what constitutes "exceptionally voluminous materials," opening the door to automatically allowing prosecutors to tack on an additional 30 days to provide discovery, without the need to file a motion to do so, by providing examples of material that may count as "exceptionally voluminous," such as dashboard cameras, surveillance cameras, and body cameras.
Expanding The Right to Withhold Certain Types of Information
The changes expand the right of prosecutors to withhold certain types of information as part of their initial discovery obligation without having to obtain a protective order, such as the identity of an informant, 911 callers, and/or victims or witnesses in certain types of crimes, such as sex offenses, sex trafficking cases, and in cases where defendants have substantial affiliations with criminal enterprises, as defined by the Enterprise Corruption Act. However, prosecutors must notify the defense that information is being withheld, which allows the defense to move for disclosure of the information. In addition, the prosecution must disclose the name and contact information of 911 callers specifically no later than 15 days before trial if they intend to call them as witnesses at hearings or at trial, and the defense is entitled to any statements of potential witnesses as well.
No Longer Requiring Defendant to Be Present for Good Cause Hearing/For Protective Order
The changes allow for prosecutors to request that hearings to determine whether good cause has been shown for a protective order be conducted via camera instead of in-person and without the presence of the defendant.
Certificate of Compliance Can Be Filed When Discoverable Material Is Destroyed or Lost
The changes allow for prosecutors to file certificates of compliance when discoverable material is destroyed or lost provided that there have been "diligent, good faith efforts" to locate the material that are "reasonable under the circumstances."
Defendant Waiving Discovery
Although a defendant can waive discovery, the court now requires that it inquire of the defendant that it understands what their right to discovery entails, on the record, before being able to do so. This waiver of discovery can also now be a condition of a new guilty plea when a conviction is vacated on agreement between the parties.
Contact The Best In New York Criminal Defense to Find Out More
It is clear that the battle over discovery laws in New York has only begun, and there will be additional changes in the years to come. If you have any concerns or questions about changes or criminal charges in New York, contact committed NYC criminal attorneys at the office of Mark I. Cohen, Esq. today to find out how we can help.
Resource:
npr.org/2020/07/06/887297768/federal-prosecutors-discussed-burying-evidence-in-troubled-new-york-case
https://www.markicohenattorneynyc.com/the-us-supreme-court-declines-to-rule-on-qualified-immunity-leaving-it-up-to-congress/