Criminal Justice Reform Coming To New York: Part II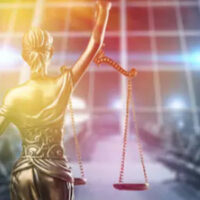 In Part I of our segment on criminal justice reforms headed to New York starting in January, we discussed some of the changes to both what is required in terms of what the DA has to turn over to defense and the timing of turning over this crucial information. Below, we discuss what is included within 15/45 days of first appearance, pre-plea discovery, discovery from the defense, and other notable provisions that will significantly affect criminal trials here in New York. It is important to note that a number of criminal justice advocates are concerned that prosecutors will find a way around these much-needed reforms.
What's Included in the 15/45 Days Discovery?
The DA's discovery within 15/45 days of first appearance must include:
Defendants and co-defendants' statements to law enforcement and public servants
Grand jury transcripts of anyone who testified in relation to the subject matter
Names and contact information for everyone the DA knows has information relevant to any charged offense or potential defense, including witnesses who may be called. While physical addresses are not required, the defense can move for their disclosure for "good cause"
Any and all written or recorded statements of anyone the DA knows may have information relevant to charges or potential defenses
Expert opinion evidence
All electronic recordings
All photos and drawings
All scientific test and examination reports
All favorable evidence and information
List of all potentially suppressible tangible objects
Search warrants
All tangible property
Complete records of judgements of conviction
DWI cases
Electronically-stored information
Pre-Plea Discovery
Pleas have become an integral part of our criminal justice system, with defendants being pressured to take them over a jury trial. Changes to the discovery process here include:
If the DA makes an offer that requires a plea, they must disclose all information that would be discoverable three days before the deadline for felonies and seven days for other crimes
DAs cannot condition plea offers on defendants waiving discovery rights
Discovery from Defense
Defense must provide discovery 30 days after the DA serving the certificate of compliance
Obligations include witness names and statements
Discovery applies to only eight things that the defense intends to introduce: Names, addresses, and birth dates of witnesses the defense intends to call, written and recorded statements of these witnesses, expert opinion evidence for experts the defense intends to call, recordings they intend to introduce, photos/drawings that will be introduced, and any exhibits, scientific tests and examination reports, etc.
Defense must also serve a certificate of compliance when completed
Contact Our New York Criminal Defense Attorneys
Notably, the defense may also move for a court order that grants them access to relevant locations or premises that they may need to inspect, take photos of, etc. If you have any questions or concerns about criminal charges or changes coming to New York's criminal justice system, contact our committed NYC criminal attorneys at the office of Mark I. Cohen, Esq. today to find out how we can help.
Resource:
nydailynews.com/news/politics/ny-bail-discovery-criminal-justice-reforms-advocates-fear-prosecutors-20191102-akj7v2xa4fcibk3pla3vnsbisi-story.html
https://www.markicohenattorneynyc.com/house-passes-bill-to-make-animal-cruelty-a-federal-crime-everywhere/