Criminal Justice Reform Coming To New York: Part I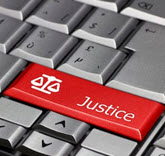 A number of criminal justice reforms going into effect in New York starting in January are expected to completely transform criminal trials here in New York, and will not only apply to new cases in moving forward, but all cases pending as of January 1, 2020 as well. As a result, not only will close to 90 percent of people arrested in the city be released without bail while their cases are pending, but perhaps most importantly, prosecutors will be required to turn over evidence to defense attorneys in 15 days, amongst a number of other changes we discuss below.
Changes to Discovery Itself
Discovery is a crucial part of a criminal trial, and involves the disclosure of any and all relevant documents to the defense. Up until now, a number of prosecutors in New York have consistently failed to turn over these documents, which not only affects the ability of a defendant to put together their defense, but affects plea bargaining as well. Some of the notable changes that will go into effect in January when it comes to discovery include:
It becomes automatic
The statute requires "open file" discovery, meaning that all information that relates to the subject matter of the case and that is in both the DA and law enforcement's possession must be disclosed. In other words, there is a presumption in favor of disclosure and openness
There is a right to full discovery before withdrawal of a plea offer by the DA
Changes to Timing
The timing of discovery is also key when it comes to protecting a defendant's civil rights. Reform to the timing of DA's discovery include the following:
Discovery must occur as soon as practicable but no later than 15 calendar days after a defendant's arraignment, and can only be extended up to 30 calendar days if they are not in the DA's possession or are exceptionally voluminous in spite of "good faith efforts"
However, DAs can seek court-ordered modifications of discovery time periods based on a showing of "good cause" and there are also certain automatic timing extensions for certain types of evidence
In addition, if a defendant is arraigned on a felony, the DA must disclose any statements made to law enforcement no later than 48 hours before the defendant has to testify before the grand jury
DAs have to file a certificate of completion once they have completed discovery
DAs must disclose any prior bad acts that will be offered no later than 15 calendar days before trial
Contact Our New York Criminal Defense Attorneys
If you have any questions or concerns about criminal charges or changes coming to New York's criminal justice system, contact our committed NYC criminal attorneys at the office of Mark I. Cohen, Esq. today to find out how we can help.
Resource:
nydailynews.com/new-york/nyc-crime/ny-courts-on-justice-reforms-20191108-cj4wx5xwlzh2jh4kgpeboatpqq-story.html
https://www.markicohenattorneynyc.com/house-passes-bill-to-make-animal-cruelty-a-federal-crime-everywhere/