Criminal Defense Attorneys Petition US Supreme Court to Hear Famous Adnan Syed Case for The Sake of Criminal Defendant Rights Everywhere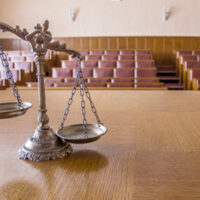 In late September, the National Association of Criminal Defense Lawyers filed an amicus brief requesting that the Supreme Court review the criminal case of Adnan Syed, the subject of the famous podcast "Serial," due to an issue that could affect criminal defendants all over the country. Specifically, the Court of Appeals ruled that Syed's initial criminal trial and defense was deficient because his attorney failed to follow up with a crucial alibi witness. However, it also found that the evidence against Syed was strong and the attorney's failure did not prejudice Syed, and decided not to grant him a new trial. In the case, the witness that was never brought forth indicated that she had a 20-minute conversation with Syed at the same time prosecutors pinpointed him for murdering the victim.
Why This Decision Is So Unusual & Damaging
There is no question that the Supreme Court's decision concerning whether or not it will review the case will have serious consequences for all habeas petitioners and defendants who have counsel that has committed a major oversight that arguably interferes with justice being done; which, in this case, involved a failure to investigate testimony from a credible alibi witness. Up until this current decision, governing precedent across the country held that trial counsel's failure to introduce testimony from a neutral, credible alibi undermines the verdict such that there is a reasonable probability that, but for this error, the outcome of the trial would have been different. In other words, both federal and state courts have always found that prejudice occurs when counsel fails to call a witness like the one involved in this case. In fact, courts have found this to be prejudicial even when there is otherwise strong evidence against the defendant in a case and the alibi testimony isn't nearly as conclusive or credible as it is in Syed's case. If the decision is allowed to stand, it could impair the ability for every defendant – in every state – to address the issue of ineffective assistance of counsel through the habeas process.
The Two-Part Test
When trial counsel fails to investigate and call an alibi witness,previous US Supreme Court decision Strickland v. Washington sets forth a test, whereby the defendant must demonstrate that trial counsel's actions fall outside the "wide range of professionally competent assistance" and establish a "reasonable probability that counsel's deficiency was prejudicial to his defense."
Contact Our NYC Criminal Defense Attorneys for Assistance 
If you or a loved one has been charged with a crime, contact our experienced NYC criminal attorneys at the office of Mark I. Cohen, Esq. today to find out how we can help ensure that your rights are protected and you have the very best in criminal defense legal services. Failing to hire the right attorney could very literally cost you your life, and it is simply too difficult to get a second chance in the courts.
Resources:
baltimoresun.com/news/crime/bs-md-ci-cr-supreme-court-brief-syed-20190919-mluirm6lrrhihkcs4fxcj4g4um-story.html
oyez.org/cases/1983/82-1554
https://www.markicohenattorneynyc.com/supreme-court-traffic-stop-case-could-make-or-break-our-fourth-amendment-rights/