Supreme Court Traffic Stop Case Could 'Make or Break' Our Fourth Amendment Rights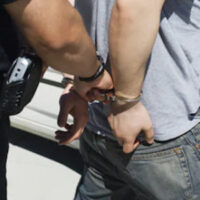 The US Supreme Court will soon hear a case that is going to be instrumental in preserving our Fourth Amendment rights when it comes to traffic stops. Specifically, the case involves the issue of whether police have "reasonable suspicion" to pull over a vehicle if the license plate corresponds with a car owner and their driver's license has been suspended or revoked.
There is no question that the resolution of this case is going to affect millions of people. In fact, more than 11 million driver's licenses have been suspended simply because the drivers have unpaid court debts. In a number of states, driver's licenses are suspended or denied license for very minor issues, such as defaulting on student loan payments or for unpaid debts connected to minor pedestrian offenses, such as jaywalking.
There Can Be No Traffic Stop Without A Legal Violation
Yet perhaps of most concern, as noted by the Kansas Supreme Court in deciding for the defendant in this case, is that police officers have no idea who is driving when they pull over a car simply because the license plate belongs to someone with a suspended or revoked driver's license. Legally speaking, police officers have to have a "particularized and objective belief"; in this circumstance, an officer cannot make an assumption that the owner was the driver; they have to first have particular individualized suspicion that the registered owner was actually driving the vehicle.  The registered owner of the vehicle having a suspended or revoked driver's license is a separate issue than the driver of a car being actively involved in breaking the law such that they need to be pulled over. By allowing for a police officer to make assumptions when they pull over a car (which is a search and seizure under the Fourth Amendment), the state is essentially shifting the burden of proof from the state to the defendant. In addition, it is not a crime for someone whose driver's license has been suspended to own a car, nor is it a crime to let someone else borrow their car.
Disproportionate Impacts
The US Department of Justice and 17 state attorneys general have filed amicus briefs on the side of the state of Kansas, and yet none of them addressed the overarching issue here that driver's license suspensions disproportionately affect poor communities and communities of color – particularly due to racial profiling – when it comes to search and seizure issues.
Automated License Plate Readers
The case will also look at the use of automated license plate readers, which allow police officers to capture thousands of license plates per minute, and are becoming increasingly popular. If the Court blesses this technology, it could open up Pandora's box of revenue-driven policing practices, including flagging and stopping people simply because they have an outstanding court debt.
What's At Stake
The Fourth Amendment ensures that people do not lose the right to privacy simply because they owe the government debt. If the Court sides with Kansas, it will result in a number of stops and seizures of millions of people who pose no threat to public safety, where, in fact, their only "crime" is owing the government money. It would essentially be OK for an officer to pull over a driver without there being any apparent traffic or other legal violations.
Contact Our NYC Criminal Defense Attorneys
If you have been subject to an illegal search and seizure here in New York and are being charged with a crime as a result, contact our experienced NYC criminal attorneys at the office of Mark I. Cohen, Esq. to find out how we can help.
Resource:
forbes.com/sites/nicksibilla/2019/09/13/supreme-court-traffic-stop-case-could-drastically-limit-drivers-fourth-amendment-rights/#1d78ded77c17
https://www.markicohenattorneynyc.com/new-york-citys-dna-database-for-criminal-suspects-is-it-unconstitutional/