Court Finds That an Immigrant Does Not Forfeit Their Appeal When They Are Deported, Even If They Have Illegally Reentered the U.S.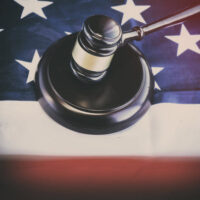 In December, a federal appeals court declared federal regulations allowing for an immigrant who is in the process of appealing their deportation order to be considered as having forfeited his appeal by getting deported to be illegal. As a result, the court officially reinstated the appeal of the defendant's deportation.  The immigrant had entered the U.S. legally, was deported, reentered the U.S. and was charged with illegal reentry, whereby he was deported again.
The decision upends years of immigration judges and officials finding that anyone who was deported while trying to challenge their removal had automatically dropped their appeal by "departing," even though that departure was technically against their will. Perhaps most importantly, in making its decision, the court upheld the right to appeal a deportation order, which was established by federal law ages ago, and pointed out that a "departure" must be voluntary. Likewise, it stated that one's statutory right to file an appeal would be undermined if the government could simply terminate the appeal by removing the petitioner and with any pending proceeding and a party's withdrawal must always be a voluntary relinquishment of a right. As a result, the Board of Immigration Appeals – which reviews immigration decisions – must now consider any issues defendants tried to raise before they were deported.
Penalties for Reentry of Removed Aliens
When it comes to criminal penalties for reentry, if an immigrant's removal was subsequent to a conviction for three or more misdemeanors involving crimes against someone, drugs, or both, they are charged with a felony and can serve a maximum sentence for illegally reentering the U.S. is 10 years in federal prison. If they are convicted of an aggravated felony, they can serve up to 20 years in prison. However, even without a criminal conviction, an immigrant who has been removed and attempts to enter can be imprisoned for two years.  This is because illegal reentry is not oy considered an immigration violation, but also a federal felony.
However, because you are facing conviction for a federal crime, you have the right to demand a jury trial (unlike in immigration court).
If You Have Immigration Questions or Are Facing Federal Illegal Reentry Charges, Contact Our New York Office
Mark I. Cohen is an NYC criminal attorney who represents defendants charged with illegal reentry. If you or a loved one is facing immigration-related charges, contact our office today for a free consultation to find out how we can help. We are dedicated to representing your rights and working towards the best possible resolution of your case so that you can move on with your life and justice is done.
Resource:
cdn.ca9.uscourts.gov/datastore/opinions/2019/12/27/16-72246.pdf
sfchronicle.com/news/article/Court-says-immigrants-don-t-forfeit-appeals-14935081.php
https://www.markicohenattorneynyc.com/what-is-new-yorks-one-punch-law-its-history-movement-to-change/