Congress Announces Vote to Decriminalize Marijuana at The Federal Level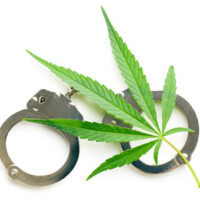 Regardless of steps that states like New York take to decriminalize the sale and possession of marijuana, as long as marijuana remains classified as a Schedule I drug under the Controlled Substances Act, individuals can always be prosecuted for federal drug crimes.
However, that could soon change: In November, it was announced that a key congressional committee plans to hold a historic vote on legislation known as the Marijuana Opportunity Reinvestment and Expungement (MORE) Act that ends the federal prohibition of marijuana. Specifically, the proposed bill would not only remove marijuana from the Controlled Substances Act, but it would provide funding to address the damage that the war on drugs has created—i.e. provide legal assistance and job training for those impacted by the prohibition, as well as loans for marijuana businesses owned by disadvantaged individuals—and prohibit using previous marijuana offenses in the decision to grant or rescind security clearances. Next, the legislation will be formally marked up or voted on, allowing lawmakers to file amendments to the bill.
Other Active Proposals
The move comes almost two months after the House approved a bill to increase access that marijuana businesses have to banks and five months after the House of Representatives approved a measure to prevent the Department of Justice from interfering with state marijuana laws, including those decriminalizing and/or legalizing both medical and recreational use, cultivation, and sales.  This essentially means that the Department would be barred from spending funds on preventing states from implementing their own laws and regulations concerning the cultivation, distribution, possession, and use of marijuana. This amendment is currently attached to the appropriations bill that funds the government for Fiscal Year 2020, and was noted as being the first time Congress has declared that the federal government should defer to how each state wants to regulate the substance.
Meanwhile, there are currently other proposals that have been labeled more modest proposals to exempt certain state-approved marijuana activities from federal prohibition, such as the Strengthening the Tenth Amendment Through Entrusting States (STATES) Act, which would not formally remove marijuana from the Controlled Substances Act and does not include measures aimed at providing economic reparations to those most negatively impacted by the war on drugs.
Contact The Very Best In New York City Criminal Defense
Until a federal bill is passed decriminalizing marijuana, people face being prosecuted unfairly for marijuana-related crimes in spite of what state law dictates. If you are potentially facing any drug charges, you need to work with an experienced drug crimes defense attorney in order to ensure that your rights are protected: Contact the NYC criminal attorneys at the office of Mark I. Cohen today to find out how we can provide you with the best in legal assistance.
Resources:
forbes.com/sites/tomangell/2019/06/20/congress-votes-to-block-feds-from-enforcing-marijuana-laws-in-legal-states/#6b81ec104b62
forbes.com/sites/tomangell/2019/11/16/vote-to-federally-legalize-marijuana-planned-in-congress/#382ca63e201b
https://www.markicohenattorneynyc.com/criminal-justice-reform-coming-to-new-york-part-i/