Child Endangerment Charges Considered for Bronx Grandfather Based On Hospital Choice for Granddaughter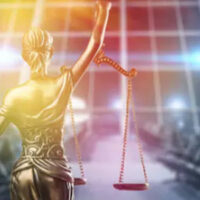 A recent arrest for child endangerment crimes made here in New York and corresponding charges contemplated by Bronx prosecutors highlights an inherent problem and conflict with one's right to raise one's child as one sees fit; a right that has been consistently upheld by the courts, including the US Supreme Court. In this particular case, the suspect was a grandfather who took his sick granddaughter to a hospital that was two hours away instead of calling 911 or taking her to a closer hospital because he trusted this particular hospital. The child had passed out after a sleepover, and later died at the hospital. Still, her mother pleaded with the police and prosecutors not to charge the grandfather with a crime because he simply "takes all of the kids" to that hospital if they get sick because "he knows it's good for kids." While the medical examiner has yet to determine the exact cause of death, the girl's mother suspects that she may have contracted COVID-19 from her daycare facility earlier in the week.
Stories like this are alarming and can raise red flags for many precisely because many of us have purposely taken sick loved ones to particular hospitals for one reason or another; either because we trust that particular hospital over others, or perhaps due to billing/insurance issues associated with paramedics transporting them to the hospital, or perhaps due to a distrust of emergency medical responders out of fear that they could treat minority patients differently, etc. Regardless of the reason, if a patient or their guardian trusts a particular family member or individual to take care of them, and that individual feels that it is in their best interest to get them to a particular hospital, it seems peculiar that police and prosecutors would choose to turn that choice into a crime.
The Law in New York
New York law defines endangering the welfare of a child when:
Someone knowingly acts in a way that is likely to be injurious to a minor under the age of 17 or authorizes that minor to engage in a profession that involves a substantial risk of danger to their health or life
Someone is legally charged with the care or custody of a child (guardian, parent, etc.) under the age of 18 and fails to "exercise reasonable diligence," resulting in the child becoming "abused," "neglected," a "juvenile delinquent," or a "person in need of supervision"
When Can the State Step in?
While the state can act as a "surrogate parent" in some cases when it comes to children, when a child is not competent to decide what is in their best interest (for example, with a toddler, as in this case), the parent or legal guardian at the time makes the decision because they have medical authority over the child. In general, the US government has always followed the principle that parents and families have the right to raise their children according to their own values and the government does not intrude on that. Even in many circumstances where children have had terminal illnesses, parents have been provided with the right to completely refuse treatment.
If You Have Any Questions or Concerns About Criminal Charges & Your Rights Over Your Child, Contact NYC Criminal Defense Attorney Mark I. Cohen
If you have any questions about your rights versus criminal charges here in New York, contact experienced NYC criminal attorney Mark I. Cohen today to find out how we can help.
Resources:
nydailynews.com/new-york/nyc-crime/ny-covid-19-girl-dies-queens-babysitter-charged-20200925-z7d6a7crgvfwhhwajyxn77ywf4-story.html
oyez.org/cases/1999/99-138
https://www.markicohenattorneynyc.com/justice-department-charges-covid-19-small-business-loan-applicants-with-fraud/