Are You An NYC Employee, Freelancer, Or Independent Contractor With A Criminal History? Here's Some Crucial Information For You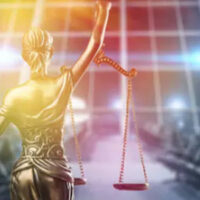 In case you, as a New York City employee, freelancer, or independent contractor with a criminal history, still don't know, the city's Fair Chance Act (FCA) now protects employees, freelancers, and independent contractors with criminal records. The Fair Chance Act is an Act that prohibits employers from ruling out a job applicant based on previous criminal records that are not in any way related to the advertised job or don't threaten a company's safety. The FCA already banned employers from asking whether a job applicant had been convicted of a crime. Now, through the amendments that took effect on July 29, 2021, the city's Fair Chance Act extends to arrests. Additionally, employers are now required to use a two-step background check when hiring employees.
Below is a summary of the amendments that took effect on July 29, 2021
A Two-Step Background Check When Hiring Employees
Currently, New York City's Fair Chance Act requires employers to first assess a job applicant's noncriminal history before evaluating their criminal history. The assessment of an applicant's noncriminal history must occur before an employer extends a conditional job offer. So, suppose you have a criminal record, and you apply for a job. In that case, an employer is required to delay any investigation into your criminal history until after other parts of the initial screening, such as drug screens, confirmation of educational and employment history, credit checks, and reference checks, have occurred. Also, remember that an employer can only evaluate your criminal record if they have extended a conditional offer of employment to you.
If, after evaluating an individual's criminal history, an employer finds information such as a conviction history, the employer is required by law to follow the Fair Chance Process before revoking the conditional job offer. In such a scenario, an employer is required to carry out an evaluation using the relevant Fair Chance Factors. An employer may only withdraw an applicant's conditional offer after a Fair Chance Analysis reasonably leads them to conclude that the applicant's criminal history poses an unreasonable risk to others or property or has a direct relationship to the work.
It is important to note that this Fair Chance process should also be followed when dealing with a current employee with a criminal history.
A More Multifaceted "Fair Chance Process"
In the event that an employer wants to take adverse employment action against a job applicant or a current employee with a criminal history, the FCA requires that the employer implement a "Fair Chance Process" before making a final decision. To do this, in a scenario involving a job applicant with a criminal history, the employer will need to perform the analysis outlined in the NYC Commission on Human Rights' Fair Chance Act Notice for Job Applicants.
Protection for Non-Convictions
The amended FCA also points out that employers cannot consider unsealed violations and unsealed noncriminal offenses during the hiring process. Also, according to the FCA, employers cannot consider other categories of criminal history, including but not limited to sealed cases and youthful offender adjudications.
Contact an NYC Criminal Defense Attorney Today 
If you want to learn more about your rights as an individual with a criminal history or need help with a pending criminal case, contact the skilled NYC criminal defense attorney Mark I. Cohen today at 212-732-0002.
Resource:
nyc.gov/assets/cchr/downloads/pdf/FairChance_Form23-A_distributed.pdf