A Look at The Federal & State Charges Against Jeffrey Epstein & Defenses He May Put Forth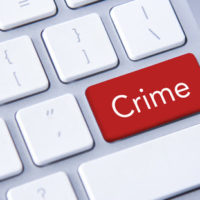 The case against Jeffrey Epstein in New York has received a significant amount of attention in news headlines. After his 2007 negotiation with the US attorney's office in Miami prevented him from going to prison, a number of people are wondering if he will serve time this time around and to what extent current charges are related to those already covered by the agreement.
Below, we discuss some of the (federal) charges that New York prosecutors may bring and how Epstein may defend against them:
New Charges Are a "Do Over"
In 2007, Epstein plead guilty to two Florida state prostitution charges and served a 13-month sentence, which allowed him to spend six days a week at his office instead of going to federal prison. Now, defense attorneys could try to argue that the current prosecution is illegitimate because of this deal struck in 2007. While the agreement speaks of Epstein "seeking to resolve globally state and federal criminal liability," it also significantly mentions "this district," which is referring to Florida, not New York or federal charges. The federal government has also already argued that they did not sign off on the agreement and it does not apply outside of Florida. Specifically, the claim is that it does not apply to the many victims and charges that occurred outside of Florida, of which there are many. The feds also argue that court precedent indicates that an agreement in one federal court does not bind another unless otherwise and specifically stated.
Due Process & Double Jeopardy
Epstein's attorneys will also likely argue that this was an attempt to try him twice for the same crime, which is barred by due process double Jeopardy provisions. However, prosecutors will likely counter that Epstein never reached first Jeopardy in Florida because he pled guilty to state charges and avoided federal charges (the US Supreme Court has long held that federal and state charges- even if they name the exact same crime – cannot be considered double Jeopardy because the federal government and state governments are separate sovereigns). Still, Epstein's attorneys could argue that the State prosecution that occurred wasn't a "normal" prosecution, but in fact part of a federal non-prosecution agreement and Epstein had to agree to the state charges in order to get the federal agreement.
Right To A Speedy Trial
Epstein could also claim that he has been denied his constitutional right to a speedy trial because the feds arguably had this information in 2008 and an 11-year delay has introduced prejudice into the process.
New Charges?
Still, according to reports, new victims have emerged just since Epstein was arrested, indicating that they could provide a basis for entirely new criminal charges that lie outside the non-prosecution agreement from 2007. In addition, prosecutors could try to try to charge Epstein with child pornography this time, as, according to reports, there were hundreds – if not thousands – of photographs of potential victims; some of which appear to be underage. While Epstein could try to strike a deal and provide the federal government with names of friends and clients implicated in these crimes, there is no indication of the Southern District of New York has any intention of pursuing this option.
Contact Our New York State & Federal Criminal Defense Attorneys
If you have been charged with federal or state crimes, contact our experienced NYC criminal defense attorneys at the office of Mark I. Cohen, Esq. today to find out how we can help.
Resource:
thecut.com/2019/07/could-jeffrey-epstein-avoid-life-in-prison.html
https://www.markicohenattorneynyc.com/new-child-victims-act-expands-statute-of-limitations-to-bring-child-sex-abuse-charges-in-new-york/