What Should You Do If You Have Been Falsely Accused Of Domestic Violence?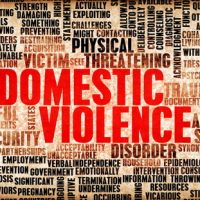 Domestic violence is a pattern of behaviors that a person uses to maintain power and control over a family member, spouse, or cohabitant. Domestic violence comprises different crimes, including assault, harassment, stalking, menacing, and reckless endangerment. In New York, the crime of domestic violence is taken very seriously. Unfortunately, domestic violence accusations can have serious consequences, even if an accusation is false. On top of that, accusations of domestic violence, even if they are false, can disrupt your life and tarnish your reputation.
If you've been falsely accused of domestic violence, it is crucial that you take steps to protect yourself. Below are four things to do if you have been falsely accused of domestic violence.
Seek Legal Help
The first and most important thing you need to do if you have been falsely accused of domestic violence is to find an experienced domestic violence attorney. The sooner you hire an attorney, the better. A domestic violence attorney can help you collect evidence of innocence and work with the prosecutor to dismiss your case before charges are filed. An experienced domestic violence attorney can help you build a strong defense strategy and fight charges if they do get filed.
It is in your best interest to avoid speaking to law enforcement officers about the accusations without your attorney present. No matter how tempted you are to tell your side of the story and prove your innocence to law enforcement, exercise your right to remain silent. Remember that whatever you say to the police can be used against you, and the police are known for misunderstanding and twisting suspects' statements.
Document the Facts Underlying the Accusations
If the alleged victim made the false claims out of the blue, there could be nothing to document. However, if an incident occurred that could have led the accuser to make false allegations, you should document what happened. A written account can serve as crucial evidence of what exactly happened that was mistaken for domestic violence.
Gather Evidence
If facing false allegations of domestic violence, it's important that you gather as much evidence as possible that can help support your innocence. For instance, you can gather statements from people who witnessed what transpired between you and the alleged victim. You can gather statements from people who know the alleged victim lacks credibility.
Do Not Violate an Order of Protection
In New York, almost all allegations of domestic violence result in the issuance of an Order of Protection by the court. If the court issues this Order, you should comply with its terms and conditions. For instance, if the court Order says you cannot meet with the accuser, do not be lured into meeting them. Violating an Order of Protection will only make matters worse for you. If you violate the Order, it could result in real criminal charges since violating an Order of Protection is a crime in New York.
Contact an NYC Domestic Violence Attorney
If you're facing false accusations of domestic violence and need an experienced attorney to help you prove your innocence, contact the NYC domestic violence attorney, Mark I. Cohen, at 212-732-0002.
Source:
nycourts.gov/CourtHelp/Safety/DVacts.shtml