What Rights Does a Juvenile Have After Getting Arrested?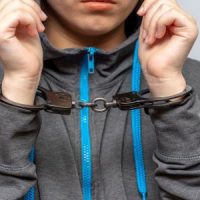 One of the worst scenarios for a parent is getting a call informing them that their child has been arrested by the police. It can be overwhelming to learn that your child has been arrested. After that phone call, your life can turn upside down. However, it is crucial that you stay calm for your child. You need to keep calm so you can support your child. While it is understandable that you may feel angry, try to calm down because your child needs you.
Among the steps you should take after learning that your child has been arrested by the police is understanding what rights your child has. You need to know your child's rights to ensure your child is treated fairly. A qualified criminal defense attorney can help you understand your child's rights. But even before you speak to an attorney, read on to learn about some of the rights juveniles in the United States of America have after getting arrested.
#1: The Right to an Attorney
One of the rights juveniles have is the right to legal counsel. If a juvenile cannot afford a private defense attorney, they have the right to have a public defender provided to them by the state.
#2: The Right To Remain Silent
Your child has the right to plead the fifth and remain silent to avoid incriminating themselves. Your child cannot be required to answer questions or speak to the police if they invoke their right to remain silent.
#3: The Right To Be Free from Unreasonable Search and Seizure
Just like in the case of adults, juveniles cannot be subjected to unreasonable searches and seizures. Any evidence obtained through an unreasonable search and seizure can be considered inadmissible in court.
#4: The Right To Be Informed of the Charges Absent Them
Your child has the right to know why they were arrested. They have the right to know the criminal charges against them.
#5: The Right To Be Considered Innocent Until Proven Guilty Beyond a Reasonable Doubt
Like adult criminal defendants, juveniles have the right to be considered innocent until the case against them is proven beyond a reasonable doubt.
#6: The Right to Confidentiality
Juvenile court proceedings and records are generally confidential. In most cases, the public cannot access juvenile court records.
Rights That Juveniles Do Not Have
It is crucial to note that there are certain rights adult criminal defendants have that juveniles do not have. First, juveniles do not have the right to request bail. However, often, children will not need this protection as they will be released to the custody of a parent or guardian. Second, a juvenile does not have the right to a jury trial. Juveniles do not have the right to a trial by a jury because allowing a jury to try a child would undermine the confidentiality of juvenile court proceedings.
Contact Us for Legal Help
Has your child been arrested? Contact our skilled and dedicated NYC criminal attorney, Mark I. Cohen, for legal help. We can help ensure your child's rights are protected.
Source:
law.cornell.edu/wex/unreasonable_search_and_seizure