What Is The Difference Between Robbery And Burglary?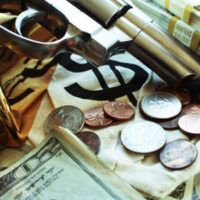 Many times, people use the words "burglary" and "robbery" interchangeably. However, in New York, the two terms are completely different when looked at from a legal perspective. Robbery and burglary are two separate crimes in New York. So, that means some people use the word burglary when a robbery has occurred and vice versa. Nevertheless, regardless of whether yours is a robbery or burglary charge, it is crucial that you take prompt action. It is vital that you reach out to a criminal defense attorney as soon as you can to begin working on your case. An attorney understands the weight of the charge you are facing, be it a robbery or burglary charge, and can help fight for your rights.
So, what is the difference between robbery and burglary in New York? Keep reading to find out.
The Differences Between Robbery and Burglary
Firstly, burglary involves entering or remaining in a building unlawfully with the intention of committing a crime. In contrast, robbery does not have to involve the act of entering or remaining in a building. In New York, robbery is simply defined as "forcible stealing."
Secondly, burglary does not necessarily involve theft, whereas robbery must involve theft. Often, people believe that an individual can only be charged with burglary if they stole property. While stealing from a home or office in New York may constitute a burglary, no theft is required for one to be charged with burglary. As long as a person enters or remains in a building unlawfully with the intention of committing a crime, they can be charged with burglary. For instance, suppose an individual unlawfully enters a home with the aim of stealing property, but then they are scared off by a dog before they can steal anything. In such a case, the individual can still be charged with burglary.
Defending Against Burglary or Robbery Charges
Whether you stand charged with robbery or burglary, it is crucial that you retain a skilled criminal defense attorney. This is because of the harsh penalties associated with robbery and burglary crimes. If convicted of either robbery or burglary, you could end up spending up to twenty-five years in jail. If you have a prior felony conviction, sentencing may be enhanced since robbery and burglary are felonies. Additionally, a robbery or burglary conviction can adversely affect your life in ways that go beyond imprisonment. For example, a conviction can affect your chances of securing employment in the future.
A skilled criminal defense attorney can, for instance, challenge the charges you are facing and convince the court to charge you with a less serious crime if there is no chance that your charges can be dropped. If, for example, you stand accused of committing robbery or burglary in the second degree, your attorney can challenge your charges and convince the court to reduce your charge to robbery or burglary in the third degree. An experienced criminal defense attorney can also help mitigate the possible penalties, by, for example, helping you secure a fair plea deal.
Contact an NYC Robbery and Burglary Attorney
If you are facing robbery or burglary charges in New York and need legal help, contact the skilled and dedicated NYC robbery attorney, Mark I. Cohen, today to discuss your case. Call 212-732-0002 to schedule a consultation.