What Is a Class D Felony in New York?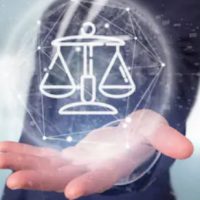 In New York, there are two main categories of crimes. These are misdemeanors and felonies. Felonies are typically more serious than misdemeanors. However, even a misdemeanor charge can result in harsh penalties. Misdemeanors and felonies are further classified into different subcategories known as "classes." It is crucial to understand the different classes of crimes because they all have different penalties. The class of a crime determines the maximum penalties a person can receive if convicted. Below, we share some vital information about Class D felonies in New York.
What Is a Class D Felony?
A Class D felony is one of the five categories of felony offenses in New York. The other four categories of felony offenses are Class E, C, B, and A. Class D felonies are typically considered more serious than Class E felonies but less serious than Class A, B, and C felonies. However, you need to understand that any felony allegation is a serious issue that needs to be reviewed immediately by a skilled defense attorney.
In New York, most Class D felonies are non-violent offenses. The following are some examples of Class D non-violent felonies in New York;
Conspiracy in the third degree
Labor trafficking
Burglary in the third degree
Aggravated identity theft
Perjury in the first degree
Identity theft in the first degree
Tampering with public records in the first degree
Third-degree bribery
Reckless endangerment in the first degree
Coercion in the first degree
Grand larceny in the third degree
Third-degree robbery
Bribing a labor official
Third-degree insurance fraud
Escape in the first degree
Illegal possession of personal identification information in the first-degree
First-degree obscenity
Incest in the second degree
Promoting prostitutes in the first degree
Third-degree money laundering
Unlawful surveillance in the first degree
Class D violent felonies are less common. Examples of these types of crimes include the following;
First-degree stalking
Second-degree rape
Second-degree assault
Reckless assault of a child
First-degree sexual abuse
Second-degree strangulation
Criminal possession of a weapon in the third-degree
Penalties for Class D Felonies
In New York, there is a presumptive sentencing range for Class D felonies. For non-violent Class D felonies, the range is a minimum of one year to a maximum of seven years in prison or probation instead of prison. Usually, it is up to the judge to decide whether a person convicted of a Class D non-violent felony gets prison time or not, based on the specifics of the case. For Class D violent offenses, the presumptive sentencing range is a minimum of two years in prison and a maximum of seven years in prison.
When it comes to fines, Class D felonies can attract a monetary fine of up to $5,000. But, a convicted person can be asked to pay up to twice the amount gained through the commission of the crime.
Depending on the case's specifics, a convicted individual may also face additional penalties, such as sex offender registration, restrictions from some places, and community service.
Contact an NYC Criminal Defense Attorney
For more information or if you are facing a Class D felony charge in New York, contact the skilled and dedicated NYC criminal attorney, Mark I. Cohen, at 212-732-0002.
Source:
nycourts.gov/courthelp/criminal/typesCriminalCases.shtml#:~:text=records%2C%20click%20here.-,Criminal%20Offenses,-1.%20Misdemeanors