What Happens When You Violate Your Probation In The State Of New York?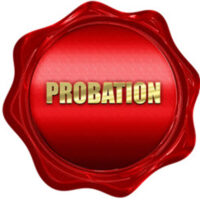 If you got a sentence of probation after being convicted of a crime, you might be feeling lucky. You are justified to feel that way because probation gives you the chance to continue freely, leaving a productive life in the community. Nonetheless, if you violate your probation, you might find yourself facing serious legal trouble because New York judges take probation violations seriously. Therefore, if you are on probation, ensure that you comply with all the court-ordered rules and conditions. On the other hand, if you stand accused of violating your probation, you need to work with a skilled criminal defense attorney who can help you protect your rights.
Examples of Terms and Conditions of Probation
Usually, an individual on probation has to report to a probation officer. The primary role of a probation officer is to supervise a probationer. Apart from a probationer needing to report to their probation officer, they need to adhere to additional conditions. Some of the other terms and conditions a probationer may need to follow include;
Avoiding traveling outside the State without the probation officer's permission
Submitting to random searches
Submitting to alcohol or drug testing
Paying fines
Finding and keeping a job
Avoiding certain places and individuals
Obeying all State and Federal laws
Keep in mind that the terms and conditions of probation depend on a person's initial criminal charge. For instance, if an offender's initial criminal charge was drug-related, they may be required to submit to drug testing.
Common Ways People Violate Probation
Below are a few of the ways people violate probation.
Committing another crime
Possessing drugs
Failing to attend court-ordered programs
Failing alcohol or drug tests
Failing to report to probation officers as directed
Generally, you can be found guilty of committing either a "technical" or "substantive" violation. Failing to report to your probation officer is an example of a technical violation. A substantive violation occurs when you, for instance, commit a new crime while on probation. However, you should not assume that technical violations are not as serious as substantive violations. Both types of violations are serious and can land you in serious trouble.
What Happens If I Violate My Probation in the State of New York?
First, it is essential to note that a probation officer can choose not to file Violation of Probation with the court. An officer has the discretion to give a probationer a warning. Nonetheless, if you committed a grave act, you will most likely have to attend a hearing.
Once your probation officer files a Violation of Probation with the court, you'll need to go before the same judge that sentenced you to probation. To find out whether or not you violated your probation, the court will apply the burden of proof known as "preponderance of evidence." Simply put, the prosecutor will only need to show that there is at least a 50% chance that you violated your probation.
If your violation was not serious, the court might not revoke your probation. On the other hand, if your violation was serious, the judge might revoke your probation. However, it is essential to note that revocation does not automatically mean imprisonment.
Contact an NYC Criminal Defense Attorney Today
If you are facing probation violation charges, you need to work with a skilled criminal defense attorney who understands the ins and outs of the criminal justice system. To receive legal assistance, contact Mark I. Cohen, an NYC criminal attorney with over 30 years of experience.
Resource:
law.cornell.edu/wex/preponderance_of_the_evidence#:~:text=Preponderance%20of%20the%20evidence%20is,that%20the%20claim%20is%20true