What Crimes Are Eligible For Probation In New York?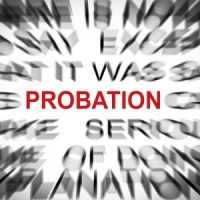 In New York, after a person is convicted of a crime, they can be sentenced to probation instead of being sent to jail. However, sometimes, a person can be sentenced to probation and imprisonment. Probation is at times confused with parole. Some people even use these two words interchangeably. Parole is when an offender serves part of their jail sentence in the community after a period of being in prison.
If you are facing criminal charges in NY, you may wonder, "What offenses are eligible for probation in New York." So, which crimes are eligible for probation in New York? Both misdemeanors and felonies are eligible for probation in New York. Generally, a judge may be more inclined to grant you probation if you don't pose a threat to the general public, and it seems you could benefit from probation. In New York, the court may also be willing to grant you probation if you are helping with a drug-related felony investigation or prosecution.
Probation Conditions in New York
If you are sentenced to probation, you'll have an opportunity to rejoin the community. However, in exchange for rejoining the community, there are certain rules you have to obey during your probationary period. The conditions for your probation may depend on the crime in question, but the following are some of the common probation conditions in New York;
Not leaving the judicial district without the court's or the probation officer's permission.
Going to work regularly unless excused by the probation officer
Notifying the probation officer at least ten days before any change in employment or residence
Refraining from committing another crime
Supporting dependents and meeting other family responsibilities
Refraining from consuming excess alcohol
Refraining from unlawfully possessing a controlled substance
Staying away from places where controlled substances are illegally used, sold, administered, or distributed
Submitting to drug tests
Paying restitution
Length of Probation Period
After being sentenced to probation, how long you must stay on probation depends on the crime in question. According to New York law, if you are convicted of a Class B misdemeanor and sentenced to probation, the probation period will be one year. However, in the case of public lewdness, the probation period cannot be less than one year and can be extended up to three years. If convicted of a Class A misdemeanor, the judge may sentence you to two or three years of probation. However, if you are convicted of sexual assault, your probation period may be extended to six years. When it comes to felonies in New York, the probation period for most felonies is three to five years.
What Happens if You Violate Your Probation?
In New York, you can violate your probation either technically or substantively. If you violate the conditions of your probation, your probation officer will likely file a Violation of Probation with the court. If this happens, it will be up to the judge to determine your fate since probationers do not have an inherent right to a jury. However, you can only be found guilty of violating your probation if the violation was willful and purposeful.
Contact an NYC Criminal Defense Attorney
If you are facing criminal charges in NY and need legal help, contact our qualified NYC criminal defense attorney, Mark I. Cohen, at 212-732-0002.