Ways To Get Your Criminal Case Dismissed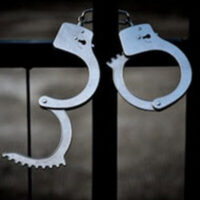 Not every person who is charged with a crime goes to trial. According to Pew Research Center, only 2% of the people who were defendants in federal criminal cases in 2018 went to trial. All the other defendants avoided trial because of two main reasons; 90% of them pleaded guilty, while the remaining 8% had their cases dismissed.
Considering the above statistics, it might seem like your only option as a defendant who wants to avoid trial is to accept a plea deal.  Even though not many cases are dismissed, it is crucial to remember that every case is different. Just because not many criminal cases end up dismissed doesn't mean your case cannot be dismissed. Depending on your case's specifics, a prosecutor or judge might decide to dismiss your case.
If you are currently facing criminal charges and want to increase your chances of convincing the prosecutor or court to dismiss your case, it is crucial that you retain a skilled criminal defense attorney. Even though an attorney cannot guarantee that your case will be dismissed, they understand the reasons why prosecutors and courts dismiss criminal cases or ways to get a criminal case dismissed.
Below are some ways an attorney can convince a prosecutor or judge to dismiss your criminal case.
Showing a Violation of Your Constitutional Rights
The United States Constitution grants you several rights. For instance, the U.S. Constitution gives you the right to be free from unreasonable searches and seizures. You also have the right to, among others:
be free from self-incrimination
legal representation during interrogation
see the evidence against you
If, for instance, your right to be free from unreasonable searches and seizures was violated, your defense attorney can convince the court to exclude from your case the evidence that was discovered through that search. And, if your defense attorney presents a lot of evidence, the prosecutor might end up dismissing your charges.
Presenting Exculpatory Evidence
Exculpatory evidence is a type of evidence that tends to justify, excuse, or absolve a defendant's alleged fault or guilt. Introducing such evidence makes it hard, if not impossible, for a prosecutor to prove a defendant's guilt beyond a reasonable doubt. For example, when you introduce an alibi witness, you can create doubt that you are not guilty of committing the crime you are being accused of committing. However, if the alibi witness is your relative, you might not succeed in convincing the prosecutor or judge to dismiss your case.
Introducing an Affirmative Defense
An affirmative defense, such as self-defense, is a type of defense, which, if found to be credible, will negate criminal liability even if it is proven that you committed the alleged criminal act. If, for example, you are facing assault charges, but you only acted out of self-defense, your attorney can raise the affirmative defense of self-defense. If the prosecutor agrees that the defense is valid, your criminal charges will most likely be dismissed.
Contact an NYC Criminal Defense Attorney
Do you need help determining whether your criminal case has any chance of being dismissed? If so, don't hesitate to reach out to Mark I. Cohen, Esq., a skilled and dedicated NYC criminal defense attorney. If there is something that warrants your case being dismissed, the qualified Mark I. Cohen can help you convince the prosecutor to dismiss it. If the prosecutor refuses to dismiss your case, Mark I. Cohen can help you file a motion asking the court to dismiss your charges. Contact 212-732-0002 today to schedule a consultation.
Resource:
pewresearch.org/fact-tank/2019/06/11/only-2-of-federal-criminal-defendants-go-to-trial-and-most-who-do-are-found-guilty/