Understanding The Grand Jury System: 6 FAQs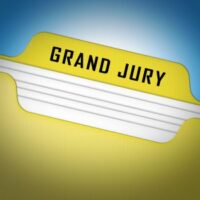 In the U.S., both federal and state courts use grand juries during a criminal prosecution. But not many people understand the role of grand juries in the criminal justice system. Grand juries play a very critical role in the criminal justice system. So, you need to understand precisely how grand juries work and where they fit into the system. To help you, below are answers to six of the most frequently asked questions about grand juries.
What Does the Term "Grand Jury" Mean?
The U.S. Federal Constitution states that a person cannot be put on trial without "probable cause." Therefore, Federal and State courts use grand juries for this purpose. The term "grand jury" stands for a group of regular people or citizens called to listen to the evidence and decide whether the evidence is enough to put a defendant on trial for a crime. If a grand jury finds enough evidence for probable cause, it gives a written statement of the charges against the defendant. However, unlike a petit jury, a grand jury does not determine guilt or innocence.
Why and When Does New York Need Grand Juries?
In New York, a grand jury is needed in a case where a person is charged with a felony unless the individual waives their right to a grand jury in writing and open court. Generally, a defendant cannot be tried in New York for a serious crime unless a grand jury ascertains that there is probable cause or a good reason to believe that they (the defendant) could be guilty.
How Many Individuals Sit in a Grand Jury?
In New York and most states of America, no more than twenty-three individuals can sit in a grand jury. In order to deliberate or hear evidence, a "quorum" of a minimum of sixteen grand jurors is needed. On the other hand, in order to make a decision, at least twelve grand jurors who have heard the critical and essential evidence and the legal instructions must vote.
Who Is Eligible for Grand Jury Service?
An individual is eligible for grand jury service if they:
are a U.S. citizen
are over the age of 18
can understand and communicate in English
have not been convicted of a felony
are a resident of the county to which they are called to serve
Who Presents Evidence to the Grand Jury?
The prosecutor, who is the individual who always carries the burden of proof, is the one who presents evidence to the grand jury.
Who Can Testify Before a Grand Jury?
Usually, the following people can testify before a grand jury:
A potential defendant, after being requested to appear by the district attorney.
A potential defendant who requests to appear on their own.
A defense witness, requested by the defendant.
Any other witnesses a district attorney concludes may present relevant evidence.
It is important for you to note that there is no requirement that a defendant testifies before a grand jury. Also, a grand jury has the right to choose whether or not to hear defense witnesses requested by a defendant.
Contact an NYC Grand Jury Investigations Attorney
Grand jury proceedings play a crucial role in criminal prosecution in New York. To ensure your rights are protected during this process, contact the dedicated NYC grand jury investigations attorney Mark I. Cohen, Esq., at 212-732-0002 today.
Resource:
nyjuror.gov/pdfs/hb_Grand.pdf