Understanding The Criminal Procedure Process In New York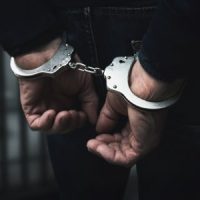 If you or a loved one is arrested in New York, it's crucial that you understand what to expect as the criminal case goes through the legal system. That way, you can feel more confident and in control during what can be a difficult and overwhelming time. Indeed, a qualified criminal defense attorney can guide you every step of the way, but you, too, should be informed.
In this article, we discuss the criminal procedure process in New York.
Arrest and Booking
After an arrest, the arrestee should avoid speaking to the police or detective. Even if the officer or detective says cooperation will help things go faster, an arrestee should not make any statements. Whatever an arrestee says to law enforcement can be used against them.
After a person is arrested, they are taken to the police station for booking. During booking, an arrestee's fingerprints and photos are taken. Also, their jewelry is removed, and vitals are collected. Then an arrestee is placed into temporary incarceration while they wait for their New York criminal defense attorney to arrive.
Arraignment
An arraignment is when a suspect is brought before a judge for the first time. Once in court, the defendant is informed about the charges against them and asked to enter a plea. Most commonly entered pleas are "not guilty" and "guilty." Having a skilled criminal defense attorney during your arraignment who can advise on what plea to enter is vital.
At the arraignment, the judge will decide whether to set bail or release the defendant without bail. The issue of bail is governed by Criminal Procedure Law Section 510.30, and the court must consider the factors listed under this section before making a decision.
Pleas and Plea Bargaining
This step will happen if the prosecutor suggests or accepts a plea agreement in order to speed up the process.
Discovery
The discovery phase is a part of trial preparation. During this phase, the prosecutor provides the defense side with copies of the materials and evidence they (the prosecutor) intend to use at trial. Examples of materials and evidence the prosecutor is required to hand over to the defense side include statements made by the defendant, pictures or drawings, tapes, police complaint forms, and witness statements.
Pre-trial Motions and Hearings
Within one and a half months of the arraignment, the defense attorney must file motions regarding any pre-trial matter that must be addressed before trial, such as suppression of evidence or dismissal.
Trial
Depending on your case's specifics, you may have the right to choose between having a bench trial or a jury trial. If you decide to take your case to trial, ensure you have a skilled defense attorney by your side. An attorney can advise you on which type of trial is best for you. Also, trials can be complicated, so you don't want to go at it alone.
Sentencing
If convicted at trial, sentencing follows. Sentences can include, among others, prison time, fines, probation, or community service.
Appeal
Finally, after a defendant is convicted, they can petition a higher court to reverse the decision. The appeals process requires experience and skills, so it's best to work with an attorney.
Contact an NYC Criminal Defense Attorney Today
After an arrest, do not hesitate to contact our skilled and dedicated NYC criminal defense attorney, Mark I. Cohen, for legal help.
Source:
nysenate.gov/legislation/laws/CPL/510.30