Two Men Who Spent More Than Three Decades In Prison For Separate Crimes Finally Freed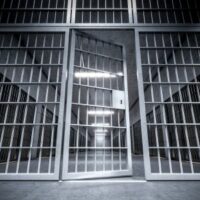 According to The New York Times, two men were recently set free after it was determined in separate cases that they were unjustly convicted on different counts. The two men had been wrongly convicted for murder more than thirty years ago. One murder occurred in 1989 in Queens and the other in 1990 on Long Island. At the time of the 1989 Queens murder, the man who ended up unjustly convicted and incarcerated had gone shopping with his fiancée and newborn daughter. When the Long Island murder occurred, the man who was wrongly convicted and imprisoned was DJing at his brother's birthday party.
Although there was no significant ballistic or forensic evidence implicating either man in the separate murder cases, they were both tried, found guilty, and sentenced to jail. The man convicted for the Queens' murder was 26 at the time of his arrest, whereas the man who was found guilty for the Long Island murder was 20. That means that the two men spent their 30th, 40th, and 50th birthdays behind prison cells. According to the New York Times, one man was convicted of murder and attempted murder mainly because of the testimony of two men who are said to have been involved in the drug trade. He was convicted even though his wife corroborated his whereabouts at the time of the murder. The other man was convicted of armed robbery and murder after the police concealed multiple murder suspects from defense lawyers and prosecutors and failed to inform prosecutors about a witness who denied that the convicted man was present at the time of the murder.
On August 9, 2021, the two men were freed by state judges who determined they had been convicted unjustly. According to the New York Times, the experiences of these men are a warning tale at a time when New York prosecutors and police are under increasing pressure to arrest and convict criminals because of the unusually high rate of gun crime that is being witnessed in the state. The stories of these two innocent men and many other innocent people who have been acquitted after spending years in jail add to the issues of wrongful arrest by the police. Months before these two men were freed, prosecutors in New York City found quite a number of convictions involving a police officer accused of perjury.
The issue of wrongful convictions is one affecting many individuals and families. According to the Director of special litigation at the Innocence Project, Vanessa Potkin, there are probably many more innocent individuals languishing in American jails. According to Vanessa, even if it is to be assumed that the wrong person is convicted one percent of the time, it would mean that 18,000 of the 1.8 million people in U.S. jails and prisons are innocent.
Contact an NYC Criminal Defense Attorney
If you believe your loved one was unjustly convicted and/or incarcerated, you need to immediately reach out to a skilled criminal defense attorney. To determine your legal options, contact experienced NYC criminal defense attorney Mark I. Cohen today at 212-732-0002.
Resources:
nytimes.com/2021/04/06/nyregion/brooklyn-criminal-convictions.html
nytimes.com/2021/08/09/nyregion/queens-murder-wrongful-convictions.html