Two Aggravating DWI Factors In New York All Motorists Need To Know About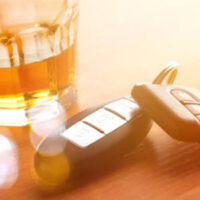 In New York, motorists can be charged with different types of DUI-related offenses. Often, law enforcers charge people with DUI, DWI, or DWAI.
DUI (Driving under the Influence) means that a driver is impaired by alcohol or another substance such as heroin, marijuana, or even prescription drugs.
DWI (Driving while intoxicated) is often incorporated in cases where a driver is specifically impaired by alcohol. For a person to be found guilty of DWI in New York, their blood alcohol content (BAC) must be at least 0.08%.
DWAI (Driving while ability is impaired) often applies to cases where a motorist is impaired by drugs and/or alcohol to an extent, but their BAC is below 0.08%.
Penalties for all DUI-related offenses depend on different factors. If arrested for driving while intoxicated, you could end up facing aggravated DWI (AGG DWI) charges instead of regular DWI charges, depending on the circumstances. In New York, regular DWI cases are often bumped up to AGG DWI cases under the following circumstances.
Blood Alcohol Content Of 0.18% and Above
When your BAC is 0.18% or above, it means you are extremely intoxicated, considering the legally allowed BAC limit is 0.08%. An aggravated DWI offense is a misdemeanor offense. However, even though AGG DWI is a misdemeanor, it is a serious offense that can attract hefty penalties.
According to the DMV, when found guilty of a regular DWI offense, on top of facing the mandatory driver license action, you risk spending up to one year in jail and paying a monetary fine of up to $1,000. On the other hand, if found guilty of AGG DWI, on top of the mandatory driver license action, you risk spending up to one year in jail and paying a monetary fine of up to $2,500. Subsequent AGG DWI convictions can attract heftier penalties, including fines of up to $10,000 and up to 7 years imprisonment.
DWI With Child in Vehicle
The New York's Child Passenger Protection Act (Leandra's Law) makes it a class E felony offense for any individual to drive while intoxicated, with a person aged fifteen or younger as a passenger in their car. New York introduced this law to help keep children safe.
If found guilty of AGG DWI because of driving while intoxicated with a child 15 years or younger as a passenger in the vehicle, you risk facing a felony charge even if you are a first-time offender. Additionally, you risk spending up to 4 years in state prison if a child is unharmed, up to 15 years if a child is injured, and up to 25 years if a child dies.
Outside of imprisonment, individuals charged with this type of AGG DWI risk paying fines of up to $5,000. Additionally, if convicted of DWI with a child in the vehicle, you'll need to install an ignition interlock device.
Contact Us for Legal Help
Considering the potential consequences of AGG DWI, you must retain an experienced attorney if you stand accused of such an offense. If you are in or around New York City and facing AGG DWI charges, contact the skilled NYC DUI/DWUI/DWAI attorney Mark I. Cohen at 212-732-0002 to receive legal assistance.
Resource:
dmv.ny.gov/tickets/penalties-alcohol-or-drug-related-violations