Top Defenses To White Collar Crimes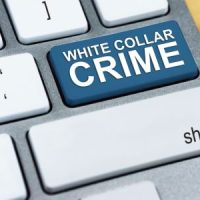 White collar crimes are crimes that do not involve violence. These crimes are committed for financial gain. White collar crimes are characterized by concealment, deceit, or violation of trust. Most people assume that only government officials and professionals can be charged with white-collar crimes. This is far from the truth. In reality, anyone can be arrested and charged with a white-collar crime.
You should contact an attorney if you were arrested and charged with a white-collar crime. A qualified defense attorney can help you fight your charges. The best way to defend yourself against your charges will depend entirely on the specifics of your case. However, some defenses are used more than others. Below is a look at some of the top defenses to white-collar crimes.
Lack of Intent
For example, according to federal appellate courts, for a person to be found guilty of embezzlement, they must have acted with the intent to deprive the owner of the use of their property. Many other white-collar crimes require a certain level of intent before a defendant can be found guilty. Usually, it is up to law enforcement officers to prove that the defendant acted with the requisite level of intent. Your criminal defense attorney can challenge the evidence presented to show you did not act intentionally.
However, it is crucial to note that some federal white-collar crimes don't require proof that the defendant acted intentionally for a sanction to be imposed.
Entrapment
Entrapment is an affirmative defense. This means that if your defense attorney can use this defense successfully, you will be found not guilty of the crime even if you would otherwise be found guilty. Your attorney can use the defense of entrapment if law enforcement officers coerced or induced you into committing the white-collar crime you are being charged with. Entrapment happens when a person is coerced or induced into committing a crime they would not have otherwise committed.
Failure of Proof
For you to be found guilty of the white-collar crime you are being charged with, the other side must prove their case beyond a reasonable doubt. Your criminal defense attorney can ask that your charges be dropped if the evidence the other side has against you seems inadequate to prove your guilt beyond a reasonable doubt.
Statute of Limitations
The statute of limitations in a criminal case is the amount of time the prosecution has to initiate a criminal case against a defendant. According to 18 U.S. Code § 3282, unless otherwise specified, no individual shall be tried, prosecuted, or punished for a crime, not capital, after five years have passed since the offense was committed. However, exceptions exist. Some white-collar crimes against financial institutions can be brought within ten years. If your charges were filed after the statute of limitations had expired, your attorney could raise the statute of limitations as a defense.
Illegal Search and Seizure
If law enforcement officers conducted an illegal search and seizure and collected evidence, your defense attorney can get that evidence thrown out of court under the exclusionary rule.
Contact an NYC White Collar Crimes Attorney
If you're being charged with a white collar crime, contact our NYC white collar crimes attorney, Mark I. Cohen, at 212-732-0002.
Source:
law.cornell.edu/uscode/text/18/3282