Tips For Successfully Completing Your Probation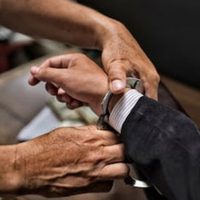 If you have been sentenced to probation after being found guilty of a crime, you are probably relieved that you don't have to spend time in jail. However, the truth is that successfully completing probation is not an easy task. Fortunately, while completing your probation successfully is not easy, you can get through it. In this article, we share some tips on how to complete your probation successfully.
Tip #1: Follow All the Rules of Your Probation
The most important thing to remember when on probation is to follow all the conditions of the probation. If your probation sentence requires that you attend Drug and Alcohol Treatment Programs, complete community service, or complete other special requirements, ensure you follow all these conditions. Remember, if you don't obey the rules of your probation, your probation could be terminated, and you could be sent to jail.
Tip #2: Communicate Effectively With Your Probation Officer
It is crucial that you communicate effectively with your probation officer. It is vital that you remain respectful toward your probation officer. Maintaining a good relationship with your probation officer by ensuring you don't disrespect them will make getting through your probation easier, as your probation officer is someone you must work with throughout the process.
Tip #3: Keep a Calendar
You may be required to complete several conditions during your probation period. Creating a calendar of all the conditions you must complete can be very helpful. Write down all the things you are required to do and when you are required to do them. A calendar can help keep you focused and on track. It can help you remain organized. For example, if you know you have community service on a particular date and time, you can arrange transportation in advance. You could avoid making other conflicting plans that might tempt you to violate your probation.
Tip #4: Keep in Touch With Your Criminal Defense Attorney
Another tip to follow if you want to complete your probation successfully is to keep in touch with your criminal defense attorney throughout your probation period. Whenever issues arise, reach out to your attorney. If you need any clarification or have concerns, do not hesitate to contact your defense lawyer.
Tip #5: Seek Clarification From Your Probation Officer and Ask Them Questions
You should also seek clarification from your probation officer and ask them questions. If you have doubts about anything, double-check with your probation officer. Before you do something you are not sure you are allowed to be doing during your probation, seek clarification from your probation officer.
Tip #6: Pick Your Friends Wisely
While on probation, you are prohibited from engaging in any criminal activity. Being careful about the company you keep can help you stay out of trouble. If you are friends with people who are prone to get into trouble, it could put you in danger of violating your probation guidelines.
Tip #7: Maintain a Positive Attitude
Finally, maintain a positive attitude, no matter how frustrating it gets. Maintaining a good attitude can help you get through and thrive. Remember, probation is just for a season.
Contact an NYC Criminal Defense Attorney Today
If you are on probation and need to consult a criminal defense attorney, contact our experienced NYC criminal attorney, Mark I. Cohen, Esq.