Tips For Preparing For Your Parole Hearing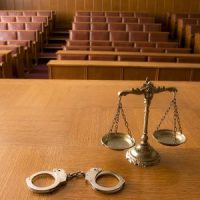 After you are sent to prison for committing a crime, you may have a chance of being released early before completing the maximum sentence. One way for this to happen is for you to be released to parole supervision by a parole board. To be released early before completing your maximum prison sentence, the parole board must determine that, among other things, you will not violate the law, your release will not harm society, and your release will not belittle the severity of the offense. However, after you are released to parole supervision, you will need to abide by certain rules. You may be sent back to prison if you break any of the rules.
A parole hearing will be held before you can be released to parole supervision. This is a crucial step in the process of being released to parole supervision. The parole board panel you will meet with during your parole hearing will decide whether or not you will be paroled.
Because of the importance of the parole hearing, you must prepare thoroughly. Below, we share some tips for preparing for your parole hearing.
Tip #1: Familiarize Yourself With Applicable Laws
The first thing you need to do as you prepare for your parole hearing is to ensure you familiarize yourself with laws regarding parole eligibility. This way, you will understand the criteria you must meet in order to be released to parole supervision. A qualified criminal attorney can help you with this.
Tip #2: Gather the Necessary Documentation
During your parole hearing, the parole board will most likely require you to provide supporting documentation. For example, you will probably need to provide documentation that can demonstrate your good behavior. Ensure your defense attorney helps you gather all the necessary documentation before your parole hearing. You want to show the parole board that you are not taking the matter lightly. You want the parole board to see that you really want to be released from prison.
Tip #3: Understand Your Case History
You need to understand your case history before you face the parole board. Understanding your case history will allow you to be in a position to answer any questions the panel might ask during the hearing. Additionally, if you take time to review documents pertaining to your case, you can ensure that you are able to build a strong case for why you deserve to be released to parole supervision.
Tip #4: Practice Responding to Questions
You can expect to be asked difficult questions during your parole hearing. It is a good idea for you to practice responding to potential questions with the help of your defense attorney. An attorney with experience handling parole cases will know the kind of questions you are likely to be asked during your parole hearing and how best to answer them.
Contact an NYC Criminal Defense Attorney
Our skilled and dedicated NYC criminal defense attorney can help you prepare for your parole hearing. Contact us today to schedule a consultation.