Tips for Choosing the Right New York Criminal Defense Attorney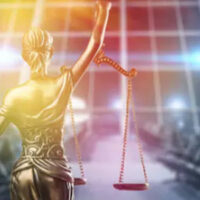 The New York criminal defense attorney you hire to help you with your criminal case can make or break your case. An attorney may not guarantee you freedom or less severe penalties, but the right attorney will do everything possible to help your case. Therefore, you must hire the right criminal defense attorney if you stand accused of a crime and want to protect your rights and freedom.
However, choosing the right criminal defense attorney can be challenging, especially if you are looking for a criminal defense attorney for the first time. So, how exactly do you select the right criminal defense attorney? Keep reading to find out.
The Right Criminal Defense Attorney Is One With Experience in the Area of Defense You Need
Criminal defense attorneys specialize in different areas. Therefore, when searching for a criminal defense attorney, look for one specializing in the area of defense you need. If, for instance, you stand accused of burglary, you can't work with an attorney who specializes solely in DWI. In such a case, you must work with a defense attorney who has experience in burglary defense. Even if an attorney focuses on different criminal defense areas, you must look for one that has burglary defense as one of their practice areas.
The Right Criminal Defense Attorney Is Aggressive
The right criminal defense attorney should aggressively and zealously fight to protect your rights, freedom, and assets. Your defense attorney should be willing to find and present evidence that can help your case. They should also be willing to refute the prosecuting side's evidence whenever possible.
The Right Criminal Defense Attorney is Responsive
Communication between a defendant and their defense attorney is crucial. You two need to communicate throughout your case. You should be reachable at any time and ready to give your attorney any information they need from you promptly. Your attorney should also be responsive. They should update you often and involve you in whatever they do as much as possible. That way, it becomes easy to avoid mistakes. An unresponsive attorney is harmful to your case.
Also, the right criminal defense attorney also has a good reputation and is knowledgeable.
Extra Tip
It is vital you begin looking for a criminal defense attorney immediately after learning you are a suspect. Regardless of whether you are guilty or innocent of the accused crime, you need to find a criminal defense attorney who can help you without delay. The legal process in New York moves quite fast, so if you delay, you could end up harming your case. Your attorney needs enough time to prepare strong defenses for your case before attending your first court hearing. Therefore, allow them to have enough time to do so by hiring them as soon as you learn you are suspected of committing a crime.
There is a lot more you need to look for in a criminal defense attorney. To identify if an attorney possesses the qualities you need, schedule a consultation with them and ask them the right questions.
Contact an NYC Criminal Defense Attorney Today
If you or your loved one stand accused of a crime in New York, you must act fast. Call NYC criminal attorney Mark I. Cohen, Esq, today on 212-732-0002 to discuss your legal options. You can also fill our online contact form.