Threatening To Report Someone To ICE Is Now Illegal In New York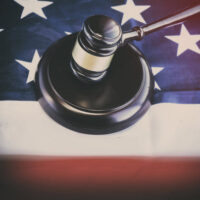 On October 9, 2021, Legislation (S.343-A/A.3412-A), which was signed by Governor Kathy Hochul, gives an immigrant or any individual the right to report to the authorities once threatened with being reported to the Immigration and Customs Enforcement (ICE). The legislation classifies certain threats to report an individual's immigration status as coercion or extortion. Before the legislation was signed, threatening to report a person's immigration status was treated as a crime in sex and labor trafficking cases. Now, prosecutors can prosecute anybody found using a person's immigration status as blackmail, even in a situation unrelated to sex or labor trafficking.
According to Hochul, the main reason for signing the legislation is to protect immigrants who work so hard to build New York and themselves from bad actors who use coercion or extortion because of their immigration status and make New York safe against vile intimidation and threats. According to research, some of the people who threaten to report other people's immigration status to ICE include, among others, landlords, employers, and abusive partners. For example, according to Times Union, landlords usually threaten to report their tenants to the ICE if they do not vacate their apartments when they are required to. According to studies, threats from landlords, employers, and abusive partners increased during the administration of the former U.S. President, who endorsed a "zero-tolerance" policy on immigration.
In a statement, the Senate sponsor of the bill, State Senator Anna Kaplan, said that legislation S.343-A/A.3412-A is a law that should have been signed a long time ago. Senator Anna, in her statement, shared how disappointed she is that people are willing to take advantage of vulnerable immigrants who fled to New York to seek safety. Additionally, just like Hochul, Anna feels that the new legislation will ensure New Yorkers are not left vulnerable to vile threats.
Colorado, Virginia, California, and Maryland have also enacted similar pieces of law.
Steps To Take if You Are Being Falsely Accused of Threatening To Report a Person to ICE
Admittedly, cases of people threatening to report immigrants to ICE are far too common. However, cases of immigrants making false accusations for personal gain are not unheard of. If you are falsely accused of threatening to report someone to ICE, it is crucial that you take the necessary steps to protect yourself. First, you must realize the seriousness of the accusations. Even if you are innocent, you cannot assume that the prosecutor or jury will see your case that way. By taking the accusations seriously, you can make decisions and take actions that can help you get a favorable outcome from your case. Secondly, you need to retain a skilled criminal defense attorney. Even if you are innocent, it is crucial that you allow an attorney to help you prove your innocence. Trying to prove your innocence without legal representation is not a good idea since, the chances are, the plaintiff will have a legal representative working dedicatedly to prove your guilt.
Contact an NYC Criminal Defense Attorney
If, for whatever reason, you are being falsely accused of threatening to report someone to Immigration and Customs Enforcement, do not hesitate to contact a criminal defense attorney. The experienced and dedicated NYC criminal defense attorney Mark I. Cohen can assess your case and help you prove your innocence. To schedule a consultation, call 212-732-0002.
Resource:
governor.ny.gov/news/governor-hochul-signs-legislation-protecting-undocumented-immigrants-threats-report-their