Things You Need To Tell Your Criminal Defense Attorney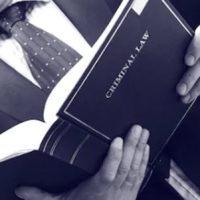 Hiring a good defense attorney can keep you from being convicted when charged with a crime. However, it can be challenging for your attorney to secure a favorable outcome if you do not communicate effectively with them. You must tell your attorney everything they need to know to help you win your case. Remember, the attorney-client privilege protects you. This privilege works to keep whatever you tell your criminal defense attorney confidential. Your attorney cannot share the information you share with them with others. Don't hesitate to share information with your attorney because you fear they will share it with others.
This article looks at some crucial information you should share with your criminal defense attorney.
What Was Happening Before You Were Charged
It is crucial that you give your defense attorney all the details about what was happening in your life before you were charged. This information can help your defense attorney understand why you are being charged. Be sure to share with your attorney even those details that seem minor to you. Something you think may not be important to your case may be just what is needed to secure an acquittal or reduced charges.
Who Else Was Present
Witnesses are a crucial component of any criminal case. This is true for both the defense and prosecution. Ensure you tell your defense attorney if anyone saw or heard what happened. Your defense attorney can tell you if a witness will help or damage your case. If you inform your attorney about a witness who is likely to testify against you and harm your case, your attorney can prepare in advance. You don't want your attorney to be blindsided.
If You Have Evidence and if You Do, the Kind of Evidence in Your Possession
Evidence is quite crucial in any criminal case. This is true for both the defense and prosecution. You need to let your defense attorney know if you have any evidence. Whether you have evidence you believe can work for or against you, inform your attorney. Your defense attorney will determine which evidence they can use for your case. And if there is any incriminating evidence, your attorney will be in a position to prepare your defense.
Any Statements Made to the Police
You are informed of your right to remain silent when you are arrested. However, you may have chosen to speak to the police after your arrest. If you talked to the police after your arrest, tell your attorney exactly what you told the police. Your attorney can help determine if there is anything you said that has the potential to adversely affect the outcome of your case.
Your History With the Accuser/Victim
You should tell your defense attorney if you have a history with the accuser or victim. When your attorney knows about your history with the accuser or victim, they can adequately prepare your defense.
Contact an NYC Criminal Attorney
Our NYC criminal defense attorney, Mark I. Cohen, will work with you hand in hand to develop a strong defense strategy that can enable you to achieve the best outcome possible in your case. Contact us today at 212-732-0002 to schedule a consultation.
Source:
law.cornell.edu/wex/attorney-client_privilege