The Affirmative Defense Of Necessity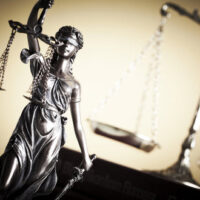 In a criminal case, an affirmative defense comes into place when a defendant introduces true and reliable evidence, voiding criminal liability, even if all the allegations in the complaint are true. Generally, an affirmative defense can help a defendant escape the consequences of an illegal act. When you bring up an affirmative defense in your criminal case, you affirm that you committed a crime while maintaining that extenuating circumstances justify your actions. In this article, we will discuss the affirmative defense of "necessity."
The Defense of Necessity
Sometimes, individuals find themselves in an emergency situation where they need to commit an illegal act to prevent a greater harm from happening. If you committed a criminal act because you found yourself in a situation that required you to do something illegal to prevent serious harm, you might be able to use the affirmative defense of necessity.
Most states in the United States of America recognize this type of defense in some form. For example, the New York Penal Law combines necessity and justification into a single article, Article 35. According to New York Penal Law 35.05, conduct that would otherwise be considered a crime is justifiable when such conduct is necessary as an emergency measure to prevent an imminent injury about to occur.
Proving the Defense of Necessity
Although it might seem as though the affirmative defense of necessity is one that would be used a lot by defendants, its application is limited by several crucial requirements. For you to successfully use the affirmative defense of necessity, you must prove that;
You reasonably believed there was an actual and specific threat;
The situation required immediate action;
You had no realistic legal alternative to completing the criminal act;
The harm you caused by the criminal act is not greater than the harm you avoided; and
You did not contribute to or cause the threat.
If you cannot meet one or more of the above requirements, you may not be able to use the defense of necessity successfully.
It is crucial to note that the defense of necessity may not hold in most cases where a serious offense has occurred. This is because the law maintains that directly harming another individual isn't justifiable unless it was done to prevent death or serious harm. Usually, a defendant has the best chance at succeeding with the defense of necessity when the criminal act they committed is minor, and the potential harm is significant.
In conclusion, it is vital to note that, even if a defendant is not successful with the defense of necessity, the prosecutor is still required to prove their case beyond a reasonable doubt.
Contact an NYC Criminal Defense Attorney
If you have been arrested and charged with a crime, it is vital that you reach out to an attorney as soon as possible. The experienced NYC criminal defense attorney, Mark I. Cohen, Esq., can help you build a strong defense. Call 212-732-0002 today to schedule a consultation.
Resource:
law.cornell.edu/wex/affirmative_defense