Supreme Court Bans Non-Unanimous Jury Verdicts in Serious Crime Convictions, But Could It Also Be Opening the Door to More?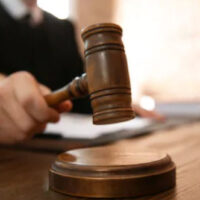 A criminal case decided by the U.S. Supreme Court in late April –  Ramos v. Louisiana  – has criminal justice advocates both celebrating and concerned about future rulings. The Court ruled that because the Sixth Amendment guarantees the right to an impartial trial, and the Court has held, numerous times, that this guarantees the right of a unanimous verdict in convictions involving serious crimes, the Fourteenth Amendment fully incorporates this guarantee against the states. In other words, reversing a previous Supreme Court decision from 1972, the Court decided that there is a constitutional guarantee of trial by jury which requires a unanimous verdict in serious crimes for everyone.
The ruling is a celebration for those convicted of serious crimes without unanimous juries in states such as Louisiana and Oregon, as, like Ramos, who was convicted of murder via a 10-2 jury, they can now presumably receive new trials. In addition, the 1972 decision that was reversed was confusing, and the Court clarifying the issue strengthened both the Sixth and 14th Amendments. In 1972, four justices had decided that a defendant's right to a trial by jury in a criminal case in a state court is violated if they are convicted by a non-unanimous jury, four decided that it is not, and one decided that federal and state cases could be treated differently. The Court's April decision in Ramos thereby provided strength to both the Sixth and Fourteenth Amendments regarding the constitutional rights they provide to every citizen, regardless of which state they live in.
Could The Court Now Easily Reverse Defendants' Rights?
However, many are also rightfully concerned about the Court overruling its own precedent, with high stakes for defendants in other important areas. The US Supreme Court has defined what our constitutional rights are when it comes to all criminal procedures, including searches and seizures with or without a warrant, probable cause, first amendment issues, stop and frisk, search incident to arrest, vehicle searches, entrapment, double jeopardy, self-incrimination, Miranda rights, due process, jury trial rights, right to counsel, plea bargaining, and more. Many are now concerned that the stage could be set for the court to reverse itself on one of these issues of critical importance to defendants' rights.
This is especially of concern with respect to Justice Kavanaugh's concurrence, as, while the Court has long had significant respect for stare decisis, or the principle that cases should be decided in accordance with prior precedent, Justice Kavanaugh went into significant detail as to broad considerations that should be taken into account in determining whether a prior constitutional decision should be overruled, including the following:
Is the prior decision grievously or egregiously wrong?
Has the prior decision caused significant negative "jurisprudential" or "real-world" consequences?
Would overruling the prior decision "unduly upset reliance interests"?
Conversely, stare decisis has long been respected at least in part because, by binding the courts to follow precedent set by previous decisions, the law is ideally provided with some consistency, order, and predictability.
If You Are a Loved One Is Facing Criminal Charges, Contact Experienced Criminal Defense Attorneys Today
If you or a loved one is charged with a crime here in New York, it is imperative that you work with the very best in criminal defense representation from the outset in order to ensure that your rights are protected from the outset. Contact the office of NYC criminal attorney Mark I. Cohen, Esq. today to find out more about the experienced legal services we provide to our clients.
Resources:
reason.com/2020/04/20/making-sense-of-the-votes-in-the-ramos-v-louisiana-majority/
aljazeera.com/news/2020/04/supreme-court-crime-verdict-requires-unanimous-jury-200420171437491.html
oyez.org/cases/1971/69-5046
oyez.org/cases/2019/18-5924
https://www.markicohenattorneynyc.com/nypd-targeting-poor-neighborhoods-for-social-distancing-crimes-other-low-level-arrests/