Suppression Of Evidence In A Criminal Case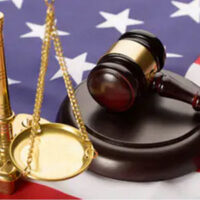 If you're facing criminal charges, the good news is that you are innocent until proven guilty. And, for the prosecution to prove your guilt, they must prove all the elements of the crime in question beyond a reasonable doubt. This means that the prosecution needs a lot of evidence to prove your guilt. While evidence in a criminal case can come in many forms ranging from physical objects to witness statements to photographs, the good news for defendants is that in the United States of America, the courts do not allow the use of all evidence. There are many rules in place that dictate the kind of evidence that can be obtained and admitted in court. When the prosecution tries to use illegal evidence against a defendant, it is possible for the defendant to have that evidence "suppressed."
What Does It Mean When Evidence Is Suppressed?
In simple words, when evidence is suppressed, the court prevents it from being used at trial. Evidence suppression could happen for many reasons, some of which are mentioned in this article. Usually, for a judge to rule that certain evidence should not be submitted at a trial, an attorney must file a motion to suppress. Your criminal defense attorney can file such a motion in federal or state court, depending on where your case is being tried.
After your defense attorney files a motion to suppress, they must present factual information to convince the court to rule in your favor. They must also apply specific laws to convince the judge that the evidence the prosecution is trying to admit at trial is unlawful. For example, they can apply state/federal rules, case laws, or the Constitution. Often, defense attorneys apply the Constitution when trying to get evidence suppressed.
Why Is Evidence Suppression Important?
If you're facing criminal charges and your defense attorney manages to suppress the right evidence, you may be acquitted. Suppressing the right evidence can also result in the dismissal of criminal charges. For example, suppose you are facing drug possession. If the police illegally obtained the drugs in question, your case might end up dismissed if your attorney files a motion to suppress and succeeds. The drugs in question are usually the main piece of evidence in a drug possession case.
That said, it is crucial to note that if the prosecution has other evidence and the evidence suppressed is not crucial to your case, your case will proceed.
Reasons That Can Lead To Evidence Suppression
The following are some of the most common grounds for suppressing evidence in criminal cases;
Failure to comply with your Fourth Amendment rights
Failure to comply with your Fifth Amendment Rights
Failure to follow the chain of custody requirements
Other reasons to suppress criminal evidence may apply to your case depending on the type of evidence and how it was obtained.
Contact an NYC Criminal Defense Attorney
If you're facing state or federal criminal charges, do not wait to contact a defense attorney. The dedicated and experienced NYC criminal defense attorney, Mark I. Cohen, can help you fight your charges, including helping you to get illegal evidence suppressed. Call 212-732-0002 to schedule a consultation and discuss your case.