Some Crucial Information On The Implied Consent Law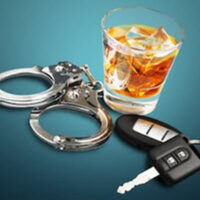 According to the CDC, approximately 29 people die in the United States every day in motor vehicle crashes involving an alcohol-impaired driver. This means that one person dies every fifty minutes. With such many drunk-driving-related deaths happening daily, it is no wonder DUI is a very serious charge in the nation. If convicted of DUI, you risk spending years in jail, paying thousands in fines, or both. Unfortunately, after being convicted of DUI, on top of spending time in jail and/or paying a monetary fine, your ability to find a job, secure housing, or loans could be impacted.
Usually, the first step in determining whether a person is guilty of DUI is conducting either a breath, blood, or urine test. Do you know that when you applied for your driver's license, you automatically consented to these tests? Most drivers don't know this since, usually, drivers are not told about the "implied consent law" when they are applying for their driver's license.
So, what is the implied consent law? The implied consent law is a law that is enforced throughout America. According to this law, by driving your vehicle, you have agreed to submit to chemical tests of your breath, blood, or urine, popularly known as BAC tests, to determine alcohol or drug content if asked to do so by an officer.
Law Enforcement Officers' Duties Under the Implied Consent Law
It is crucial to note that just because the implied consent law means you have permitted authorities to test you for alcohol or drugs does not mean that law enforcement officers have unlimited power. For example, a police officer does not have the power to ask you to take a breath, blood, or urine test without probable cause.
So, what is considered probable cause in a DUI situation? Generally, in the case of a DUI, probable cause arises when an officer has a valid reason for initiating a traffic stop. For example, probable cause exists in a situation where a police officer asks you to take a chemical test after they pull you over for breaking a traffic law. At large, law enforcement officers are not allowed to stop a driver and ask them to submit to a chemical test without reasonable suspicion that the driver has broken or is breaking the law.
Another critical thing to note when it comes to law enforcement officers' duties under the implied consent law is that officers are required to read the implied consent warning to anyone arrested for DUI. An officer can read you this warning immediately after your arrest, or they can read the warning to you at the police station. If a requesting officer fails to read you the implied consent warning, any action you take with regard to submitting to or declining the chemical tests will be made without a full understanding. Failing to read a person the implied consent warning is a violation of due process. Any evidence obtained in a situation where an officer hasn't read an individual this warning may be inadmissible. Also, if a driver's license is suspended after a refusal, the suspension may be invalidated if the driver was not informed of the implied consent warning.
Contact an NYC DUI/DWUI/DWAI Attorney
If you have been arrested and charged with DUI or refusal to submit to a chemical test, contact the skilled and dedicated NYC DUI/DWUI/DWAI lawyer Mark I. Cohen, Esq. at 212-732-0002 today to discuss your case.
Resource:
cdc.gov/transportationsafety/impaired_driving/impaired-drv_factsheet.html?CDC_AA_refVal=https%3A%2F%2Fwww.cdc.gov%2Fmotorvehiclesafety%2Fimpaired_driving%2Fimpaired-drv_factsheet.html