Some Basics On Appealing A Conviction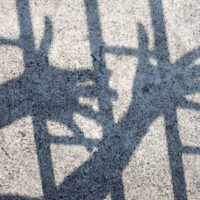 Being charged with a crime can be scary. But what is even scarier is being convicted. Fortunately, a guilty verdict does not necessarily mean the case is over. A defendant who believes they have been wrongfully convicted has options. For example, a defendant can file an appeal, which is a request to a higher (appellate) court, in an attempt to have the higher court review and change the decision of a lower court. Usually, when you file an appeal, you are asking a higher court to review the lower court's decision for legal mistakes that might have affected the outcome of your case. Usually, an appeal is based on laws rather than facts. If the appellate court grants an appeal, it supersedes the initial court's decision, and vice versa. The following is more about appealing a conviction.
The Right to Appeal
Generally, in the United States of America, if a defendant was convicted after pleading guilty, they do not have an automatic right to appeal. There are limited grounds for appeal for defendants who plead guilty. For example, a defendant who pleaded guilty because their attorney failed to advise them of the effect of a guilty plea can appeal their conviction. However, in most jurisdictions, an appeal will only be heard if the appellate court permits a defendant to proceed. On the other hand, an individual convicted by a jury has an absolute right to file an appeal. Additionally, in states that have enforced the death penalty, a defendant has an automatic right to appeal if they get the death sentence.
Potential Grounds for Appeal
As already mentioned, usually, an appeal is based on laws rather than facts. Below are some of the most common legal grounds for an appeal:
Improper exclusion or admission of evidence: Usually, it is up to the court to determine which evidence the prosecutor can and cannot admit to trial, to establish the defendant's guilt and which evidence the defense attorney can and cannot admit to trial to defend their client. If the court errs in determining which evidence is admissible or inadmissible in court, that error may support an appeal.
Prejudicial or incorrect jury instructions: Usually, before a jury makes a decision, the judge provides the jury members with instructions on how to apply the law to the case. If the judge errs when giving the jury instructions, that error may support an appeal.
Jury misconduct: Sometimes, jury members engage in unlawful or inappropriate behavior that compromises a defendant's right to a fair trial. Examples of jury misconduct include refusing to deliberate and considering evidence other than that presented at trial. If jury misconduct affects the outcome of a trial, a convicted person may have a ground on which to appeal.
Prosecutor misconduct: For example, if the prosecutor referred to evidence that the court deemed inadmissible, a convicted individual may have a ground on which to appeal.
Ineffective assistance of counsel: Lastly, you may have a ground on which to file an appeal if you believe your attorney's conduct fell short of how a reasonable attorney would act.
Contact an NYC Criminal Defense Attorney
Appeals require strict adherence to deadlines and legal expertise. If you need help formulating your appeal, contact the experienced and dedicated NYC criminal defense attorney, Mark I. Cohen, Esq, as soon as you can.