Signs You Had Ineffective Assistance Of Counsel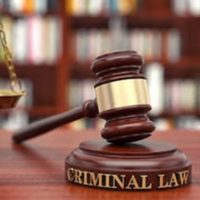 After losing a criminal case and being sentenced, you may have grounds for filing an appeal. One of the grounds for filing a criminal appeal is "ineffective assistance of counsel." According to the Supreme Court, criminal defendants not only have the right to legal counsel. They also have the right to effective assistance of counsel. If you can prove that your criminal defense lawyer was ineffective, your conviction may be overturned. If you can prove your defense attorney was ineffective, the judge may order a new trial. According to Cornell Law, proving ineffective assistance of counsel entails proving the following;
Your attorney's work fell below an objective standard of rationality
A reasonable likelihood that if it wasn't for your attorney's unprofessional mistakes, you could have achieved a different outcome in your case.
It is vital to note that "ineffective assistance of counsel" and "legal malpractice" do not mean the same thing. In a legal malpractice claim, you file a lawsuit against your lawyer because their work does not fall within the standard of legal professionalism.
If you were convicted of a crime and you suspect that you received ineffective assistance of counsel, you may be wondering how you can tell if you have a good claim for ineffective assistance of counsel. Below, we discuss some signs you had ineffective assistance of counsel;
Sign #1: Your Attorney Filed Case Notices Late
During a criminal case, it is crucial to do things on time. For example, your criminal defense lawyer is supposed to file case notices as per the statute of limitation. If your defense attorney was cited for filing case notices late, you could use this to prove that you had ineffective assistance of counsel. If your attorney missed several deadlines, you may be able to use that in your appeal.
Sign #2: Your Attorney Behaved Unprofessionally
If your attorney was acting unprofessionally, it could be a sign that you had ineffective assistance of counsel. Professionalism may be subjective, but generally, if your defense attorney behaved differently from other attorneys, you can say that they were unprofessional. For example, if your attorney was always late for meetings and never used to update you about your case, that may be considered unprofessionalism.
Sign #3: Your Attorney Made Decisions Without Consulting You
Your criminal defense attorney should make major legal decisions after consulting you. Before making a decision, your attorney should explain the pros and cons of a legal strategy and allow you to voice your opinion. Making key decisions without consulting the defendant could be considered ineffective assistance of counsel.
Sign #4: Your Defense Attorney Made Case Law Mistakes
Did the judge and prosecutor repeatedly call out your defense attorney? Did your defense lawyer keep using terminology wrong? Did they mix up case law? All these indicate ineffective assistance of counsel.
Contact an NYC Criminal Defense Attorney
If you have been a victim of ineffective assistance of counsel and need a qualified and efficient attorney to help you appeal your case, contact our NYC criminal defense lawyer, Mark I. Cohen, Esq., at 212-732-0002.
Source:
law.cornell.edu/wex/ineffective_assistance_of_counsel