Senate Bill S854A: New York Passes Bill That Legalizes Adult Use Of Recreational Marijuana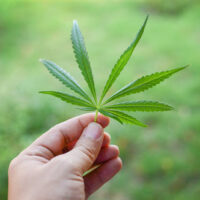 Legalizing recreational marijuana has been one of Governor Andrew Cuomo's priorities for some time now. However, over the years, the Governor's efforts to legalize cannabis have failed. For instance, in 2019, legalization efforts failed because of disagreements and hesitation from some lawmakers. Finally, after years of trying, Governor Andrew Cuomo has legalized recreational marijuana. The Governor signed Senate Bill S854A on March 31st, 2021. The Bill passed after it went to the Assembly, where it was approved with 100 votes in favor during a late-night session on March 30th, 2021. Only 49 votes were against the newly signed Bill. New York becomes the 16th state in the United States of America to legalize recreational marijuana. Other states that have legalized cannabis include Washington, New Jersey, Illinois, California, and Alaska.
According to news sources, the Governor's move paves the way to a potential $4.2 billion industry. Such an industry could create jobs for thousands of people who are currently struggling to find jobs. However, retail sales of marijuana might not start until 2022.
Officials believe that the Governor's move to legalize recreational marijuana in New York will go a long way in helping end the racially disparate policing that has affected many people of color across New York. Over the years, black and Hispanic individuals have been arrested more frequently than white people over minor marijuana charges.
Parts of this long-awaited legislation went into effect immediately after the Governor signed the Bill. For example, according to the new Bill;
recreational cannabis is now legal for individuals over 21 years. If you are over 21, you can now smoke, use or ingest cannabis. Additionally, giving marijuana to individuals who meet the age requirement is also permitted.
people can possess up to three ounces of cannabis for recreational purposes
individuals can possess up to 24 grams of concentrated cannabis
New Yorkers can smoke cannabis in locations where smoking tobacco is allowed
Other provisions in the Bill will become legal over the coming months. For instance, New Yorkers will, in the end, be allowed to use recreational marijuana at "consumption sites." Retailers will also be allowed to sell and deliver cannabis to people's homes once the relevant regulations are put in place.
There is a lot more you need to know about Senate Bill S854A to ensure you don't find yourself on the wrong side of the law.
What Does This Mean for New Yorkers With Marijuana Convictions?
The passing of Senate Bill S854A brings with it good news for New Yorkers with marijuana convictions. People who were convicted because of committing actions that are now legal under the new Bill will see their criminal records automatically expunged. For instance, an individual who was convicted for possessing three ounces of cannabis will have their criminal record expunged. The last time New Yorkers saw their marijuana convictions disappear was in 2019. Over 160,000 individuals with minor cannabis convictions saw their convictions cleared from their records in that year.
Contact an NYC Narcotics Crime Attorney Today
For more information on Senate Bill S854A, or to get help with a drug-related crime, contact the experienced NYC criminal defense attorney, Mark. I. Cohen today on 212-732-0002.
Resource:
nytimes.com/2021/03/31/nyregion/cuomo-ny-legal-weed.html