Rights Of An Arrested Person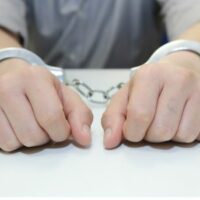 In New York, you are under arrest when a police officer apprehends you or restrains you, either verbally or physically, for you to answer for an offense or a crime. In New York, a police officer can arrest you even if they do not have a warrant. For example, the police may arrest you without a warrant if they have reason to believe that you are attempting to commit or are committing a crime in their presence. An officer may also arrest you without a warrant if they have reason to believe that you committed a crime although not in their presence.
It is vital to remember that you have rights after getting arrested. In this article, we will look at the rights of an arrested person in New York.
What Are Your Rights as an Arrested Person?
In the United States of America, arrested individuals are not non-persons. Arrested individuals in the U.S. have rights, and these rights should not be ignored. The accused in the United States of America are afforded several rights, the most basic of which can be found in the U.S. Constitution. If arrested, you have, among others, the following rights;
The right to remain silent and not answer police questions
The right to inform your lawyer, family member, or friend of your arrest
The right to speak to your lawyer where you are being held
The right to be informed;
of your right to remain silent,
that whatever you say can be used against you,
that you have the right to first talk to your lawyer, and if you wish, to have your lawyer present when you are being questioned,
that if you want to speak with a lawyer and cannot afford one, one will be assigned to you at no cost.
The right to have a lawyer you already have in the same case or another case present before being placed in a police lineup.
Apart from the above-listed rights, you have regular human rights as an arrestee. For example, you have the right not to be abused by the police.
Right to a Lawyer
It is important to note that the right to legal counsel is a right that is afforded to individuals at every stage of a criminal proceeding. This means that the right to legal counsel does not stop after the police initially apprehend you. You have the right to legal counsel after you are arrested, and you also have a right during the trial process and the like.
Usually, when a criminal defendant appears in court without a lawyer, the judge allows a reasonable amount of time for them to find an attorney. When you appear in court for the first time, the judge will inform you of your right to have a lawyer. Even if you waived your right to legal counsel earlier on, you might be able to exercise your right at this stage.
Contact an NYC Criminal Defense Attorney
If you've been arrested in NYC or anywhere in New York for whatever reason, it is crucial that you reach out to an attorney. In fact, it is best that you avoid answering any police questions without your attorney. An attorney can help protect your rights and fight your charges.
The skilled and dedicated NYC criminal defense attorney Mark I. Cohen, Esq. may be able to help. Call 212-732-0002 to schedule a consultation.