Removing News Articles About Criminal Charges From the Internet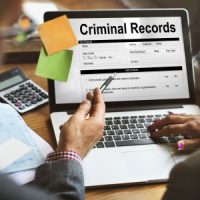 Suppose you are looking for a job and are concerned about potential employers finding public criminal records about your criminal past. If this is you, you should know that you may have the option of sealing or expunging your criminal records. When a criminal record is expunged, it is deleted. When a criminal record is expunged, it becomes as though the arrest, charge, or conviction never happened. On the other hand, when a criminal record is sealed, it is not readily available to the public. A sealed record still "exists" legally and physically, but the public cannot view the record. In New York, you have the option of sealing your criminal records. In New York, only some marijuana crimes can be expunged.
But what about news articles posted on the internet? Is the media obligated to remove stories on arrests, criminal charges, and convictions from the internet? No. The media is under no legal obligation to update or remove such stories. And this is the case even if a person has been released or the criminal record has been sealed or expunged. Fortunately, it is possible to control what employers and other people can learn about you online. There are ways to remove articles about criminal arrests, charges, and convictions from the internet.
What Are Your Options for Removing News Articles About Criminal Charges From the Internet?
If details of your criminal case were published online, the following are the main options you have for removing the news article(s) from the internet;
Unpublishing
Unpublishing is the best solution. Unpublishing is when an article is permanently removed from the internet. To have an article about your criminal case completely removed from the internet, you will need to contact the article's publisher. After the article is removed, it will stop being shown in search results.
However, convincing someone to unpublish an article can be a difficult task. The truth is that publishers are usually not willing to unpublish an article unless it is considered unfair, inaccurate, or misleading. If you are considering reaching out to a publisher, it may be a good idea to retain a news article removal lawyer. An attorney will most likely refrain from threatening to sue. However, they can help you negotiate with the publisher.
Deindexing
If it is not possible to unpublish an article, you can try to have the article deindexed. Deindexing an article means removing a link from Google. When an article is deindexed, it will no longer be seen in search results. However, someone with a direct link can still access a deindexed article since the article still exists. Convincing Google to deindex an article requires you to put in the effort. If your criminal record has been expunged or sealed, that may assist in your efforts to have a news article deindexed.
Search Engine Suppression
This option involves creating and publishing positive content about you on the internet in an effort to push down the negative content in search results where it is likely to be seen. If the other two options fail, your criminal records haven't been sealed or expunged, or the content in question is newsworthy, this may be your best course of action.
Contact Us for Help
If you need help sealing criminal records in New York, contact our skilled NYC criminal record sealing attorney, Mark I. Cohen, Esq. We may also be able to guide you on where to get help with news article removal if details about your case are on the internet.