Prosecutorial Misconduct – When a Prosecutor Breaks the Law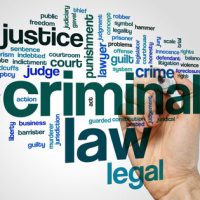 In an attempt to secure a guilty verdict, prosecutors sometimes engage in unethical and illegal tactics. This is referred to as prosecutorial misconduct. Prosecutorial misconduct arises when a prosecutor violates a defendant's rights. When a prosecutor breaks the law and commits misconduct, there are several remedies the defendant can be afforded. Additionally, a prosecutor found guilty of misconduct can be disciplined. In this article, we discuss types of prosecutorial misconduct and the possible remedies for a defendant after a prosecutor is found guilty of misconduct.
Types of Prosecutorial Misconduct
Prosecutors work with the police to collect evidence and build a case against a criminal suspect. Then, they take the case to court and present evidence before a judge and jury. The prosecutor is tasked with convincing jury members that a criminal defendant is guilty beyond a reasonable doubt. While some prosecutors do their work diligently, there are a few who engage in unethical and illegal tactics in an attempt to secure a guilty verdict.
Generally, prosecutors engage in unethical and illegal tactics in four main ways, as discussed below.
Withholding Exculpatory Evidence
Evidence that the prosecution uses to show a criminal defendant's involvement in a crime is called inculpatory evidence. There is also what is called exculpatory evidence in criminal law. This is evidence that justifies, excuses or absolves the alleged guilt of a defendant. It is evidence that favors the defendant. In the U.S., prosecuting attorneys have the legal duty to hand over any exculpatory evidence they come across to the defense side. If a prosecutor fails to give the defense evidence suggesting the defendant is innocent or deserves a lesser sentence, that is considered misconduct.
Presenting False Evidence
If a prosecutor presents false testimony or other false evidence, such as untrue character evidence, to a court or jury, that is considered misconduct.
Improper Arguments
It is considered misconduct if a prosecuting attorney makes arguments they are not allowed to make during trial. Examples of such arguments include the following;
Expressing personal opinions about evidence
Asserting facts not in evidence
Vouching for a witness's credibility
Making inflammatory comments, such as invoking religion
Commenting on a defendant's decision not to testify in court
Discriminating in Jury Selection
It is unethical and illegal for a prosecutor to discriminate against someone when selecting jurors. A prosecutor cannot refuse to include someone in a jury because of, among others, sex, religion, or ethnicity. Discriminating in jury selection is not only prosecutorial misconduct. It also violates a defendant's right to a fair trial and juror's rights.
Possible Remedies for a Defendant After a Prosecutor Is Found Guilty of Misconduct
In cases of prosecutorial misconduct, several things can happen. First, the judge may ask jurors not to consider certain comments or evidence. Second, the judge may dismiss the charges against the defendant. Third, the judge may order a new trial.
It is crucial to note that for a new trial to be granted, the defense attorney must file a motion for a new trial.
Contact Us for Legal Help
If you are facing criminal charges, contact our skilled and dedicated NYC criminal attorney, Mark I. Cohen, to get the legal representation you need and deserve.
Source:
law.cornell.edu/wex/beyond_a_reasonable_doubt