Proposed Rules Introduce Significant Complications for International Students & Immigrant Sponsors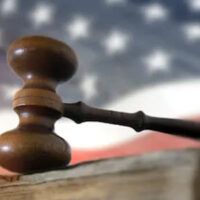 In late September and early October, the Department of Homeland Security, through US Citizenship and Immigration Services (USCIS), proposed two rules that will have a significant impact on a number of immigrants if they are finalized as currently drafted.
The first imposes an artificially-set, fixed period of time that all international students can remain in the US, regardless of what their specific academic program requires, and the second makes it onerous to sponsor an immigrant, as we describe below:
Imposing Artificial End Dates for International Students
In late September, the administration proposed a rulemaking to amend its regulations and change the admission period for F, I, and J aliens, who come to the US. Currently, academic students. (category F), representatives of foreign information media nonimmigrants (category I), and exchange visitors (category J) enter the US for what is known as "duration of status," which allows them admission into the country for the period of time that they are complying with the terms of and conditions of their particular category rather than for a fixed period of time. This means that they can essentially stay in the US until the program end date that is listed on their Form I-20. However, the proposed rulemaking would change their admission from "duration of status" to admission for a fixed period of time, requiring anyone in these three categories who needs to stay in the US beyond the fixed period of time to apply for an extension with USCIS or leave the country and then apply for admission into the US.
The proposed rule is expected to significantly affect international students who are currently enrolled in US academic programs by imposing a limited period of time that may or may not comport with their program and inserting a very complicated transition process that will likely lead to students needing to consult with immigration attorneys in order to fully comprehend and comply with. For example, PhD students will likely face significant hurdles when, at the end of the four-year maximum term they are provided with, they have no choice but to apply for extensions in order to complete their PhDs because PhD programs cannot be completed in four years. In addition, the proposal introduces additional confusion for students who leave the US, who will lose their transition status and have to file additional applications to extend their program in order to obtain work authorization.
The proposed rule also removes all flexibility from a student's ability to request time by dictating that the only bases for requesting this time include the following:
A "compelling academic reason;"
Natural disaster;
Medical condition; or
"Other major event;"
while failing to provide any specific definitions, thus removing any certainty from the process and introducing significant delay and complications for students applying for the Optional Practical Training (OPT) program specifically, who will now have to submit additional application forms with separate fees, as well as extensions of status and requests for work cards. The proposal also limits their ability to apply for the OPT program to 30 days after graduating.
At this time, it is also unclear if the proposed rule will make it more difficult for US employers to hire international students, as the OPT process will take significantly longer to complete, and this could result in a significant number of missed employment opportunities. As a result, it will undoubtedly become more difficult for international students to work in the US after graduating and uncertain for US employers who wish to hire international students as employees.
Changes to What Is Required from Immigrant Sponsors
On October 1, the agencies also proposed a rule which would require that anyone who wishes to sponsor an immigrant first prove that they can support them by providing bank account information, credit scores and reports, and income tax returns for the last three years. Sponsors would provide this information by submitting Forms I-864 or I-864EZ (Affidavit of Support under Section 213Aof an INA), and if they have received public benefits or defaulted on any previous obligations to support an immigrant, the immigrant would need the support of a joint sponsor who has not.
The proposed rule would also:
Remove the subpoena requirement for USCIS to provide information to agencies and other parties authorized to pursue civil action against defaulting sponsors; and
Limit the number and type of household members who can file the Form I-864A (Contract Between Sponsor and Household Member).
According to USCIS, the purpose of the rule is to ensure that sponsored aliens do not receive public benefits without the government being reimbursed.
If You Have Any Questions or Concerns About an Immigration Issue, Contact A NYC Immigration Attorney Who Cares
If you or a loved one has any immigration-related questions, concerns, or challenges, contact New York City immigration attorney Mark I. Cohen, Esq. today to find out how we can help.
Resources:
federalregister.gov/documents/2020/09/25/2020-20845/establishing-a-fixed-time-period-of-admission-and-an-extension-of-stay-procedure-for-nonimmigrant
federalregister.gov/documents/2020/09/25/2020-20845/establishing-a-fixed-time-period-of-admission-and-an-extension-of-stay-procedure-for-nonimmigrant
https://www.markicohenattorneynyc.com/lawsuit-challenges-administrations-refusal-to-dismiss-immigration-removal-orders-from-temporary-protected-status-beneficiaries/