Probation: Frequently Asked Questions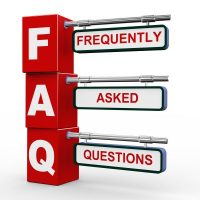 After someone is convicted of a criminal offense in New York, one thing that can happen is they can be sentenced to probation instead of jail. Probation can be an incredibly useful tool when you are convicted of a criminal offense. If you were recently convicted of a crime in New York and sentenced to probation, you might have questions about probation. In this article, we answer some of the most commonly asked questions by probationers in New York.
Q: Can I vote?
A: Yes. Anyone on probation can register and vote in New York as long as they meet other eligibility requirements.
Q: What are the guidelines for reporting to my probation officer
A: If your probation officer says you are to report to them on a particular day at a particular time, ensure you report to them as instructed. If you cannot report to your probation officer for a genuine reason, such as an emergency, ensure you contact them and ask them to reschedule your appointment.
If you do not call your probation officer to explain yourself and you fail to report to them, you may get a letter instructing you to report. You may also receive a call or visit from your probation officer. Additionally, you may be charged with violating your probation if you don't report to your probation officer.
Q: Do I need to have a job while under probation?
A: It depends, but generally, probation departments require probationers to work or go to school while under probation if working or attending school improves the probationer's chances of succeeding. Working or attending school while under probation has been said to enhance public safety and reduce probationer recidivism. However, an exception may be made if, for example, you have a physical disability that prevents you from working.
Q: How many hours of community service do I need to complete?
A: You need to complete the number of hours the court orders. Below are some recommended maximum hours based on the severity of the underlying crime;
Class D felony – 500
Class E felony – 400
Class A misdemeanor – 200
Class B misdemeanor – 100
Q: Can I move out of the state while under probation?
A: Your case will be considered individually. Depending on the specifics of your case, you may or may not be allowed to relocate out of New York state when under probation supervision. It is crucial to note that, as a probationer, you do not have the right to a transfer. A transfer is a privilege.
You will have to request a transfer of supervision to another state through your probation officer. After you make the request, your probation officer will review your case and decide whether you meet the necessary criteria for transfer. For example, your probation officer will consider whether you have an established residence in the state you want to relocate to.
Contact an NYC Criminal Defense Attorney Today
If you've been sentenced to probation in New York and have more questions, contact our skilled and dedicated NYC criminal attorney, Mark I. Cohen, Esq.